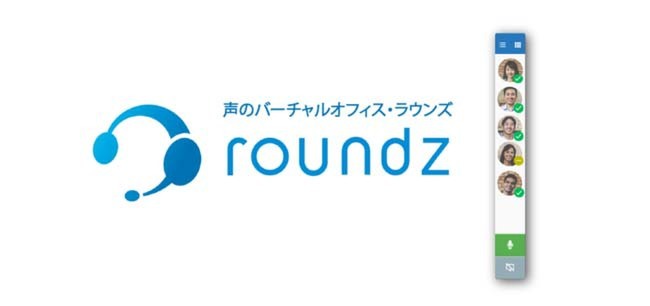 Roundz announced on November that it has raised 50 million yen (about 481 thousand dollar) through the third-party allotment of shares during its Seed Round of financing. Underwriters include XTech Ventures, KVP, and Japan Startup Support Fund No. 1.
The company offers the virtual office tool for telecommuting "roundz." roundz is a virtual office tool that creates an environment that allows users to connect with their colleagues in real time and promptly communicate with each other. Web conferencing has become ubiquitous as telecommuting becomes the new norm. This service offers an environment that allows fellow employees to converse with each other casually as "small talk" in the office is important for team communication.
One unique feature about this service is that it gives due consideration to the privacy of employees by dispensing with the use of cameras. Instead, it displays the status of others automatically by relying on the scheduled tasks on their calendar. It encourages conversations among team members through a voice chat feature that allows for convenient and hassle-free communication.
The funds raised will be used for the development of features that enhance the services offered by roundz and recruitment activities.