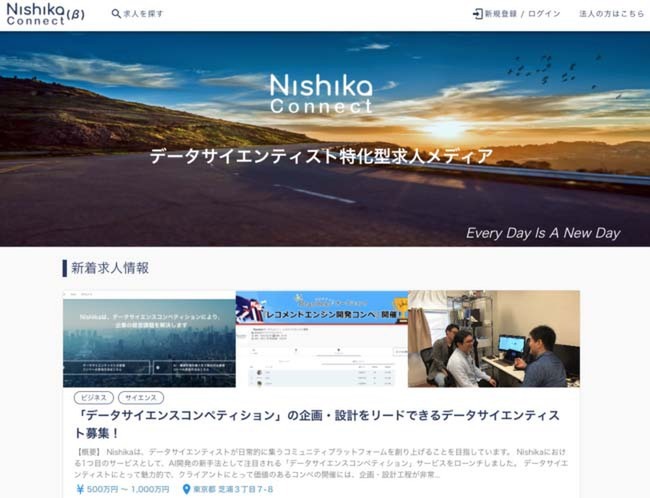 On November 13, Nishika announced that it had raised a total of ¥83 million (about $810,000). The funding comes from third-party allocation of new shares to CyberAgent Capital, the G-Startup Fund (Globis), and Cinnamon's CAIO, Hajime Hotta, as well as from financial institution borrowing.
Nishika was founded on May 7, 2019 with the objective of using data science and AI to solve corporate management challenges. In October, the company launched the beta version of its Nishika Connect, a recruitment platform for data science and AI talent.
The company also operates the data scientist community Nishika. Since its launch in November 2019, the service has seen steady growth in its user base. So far, over 1600 users have participated in the platform's competitions. In March 2020, the company contributed to the growth of the data science community and the corporate use of data science and AI with the implementation of various new features, including a Q&A forum discussing AI and data science topics.
The company states that it will use the funding to accelerate product development and recruitment, improve user experience, raise awareness, and speed up the development of new business ventures.