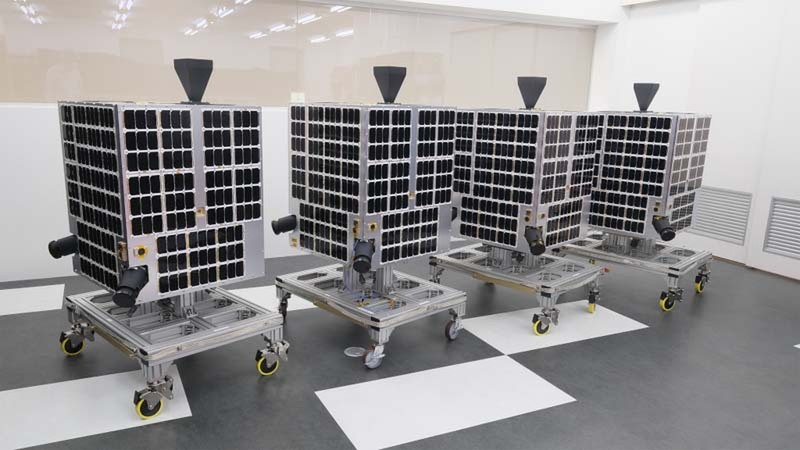 On November 11, Axelspace announced that they will be launching four of their microsatellites on March 20th, 2021. This official announcement came by way of GK Launch Services (Russia), which will be conducting the satellite launch.
AxelGlobe is a next-gen Earth observation platform from Axelspace that uses multiple microsatellites to make high-frequency observations across the entire globe. The upcoming launch will consist of 4 satellites: "GRUS-1B, 1C, 1D, and 1E". This will be their second launch following their first model, "GRUS-1A", from December of 2018.
Reportedly this will be the first time in Japan that multiple satellites of the same type are launched all at once. Until now they have mainly been involved in developing single satellites, but this upcoming launch with four satellites going up at once will be their first actual step in moving toward a higher production volume.
In addition to that, with the upcoming launch of the four GRUS satellites, by using AxelGlobe's 5-satellite system they can make high-frequency observations at an average rate of about once every 1.4 days for mid-latitudes, which includes Japan, and once every 3 days for low latitudes. They expect that the satellite data gathered by these high-frequency surveys will have multiples uses in a variety of industries, including essential functions for agriculture, as well as business continuity plans (BCP) during accidents and emergencies.