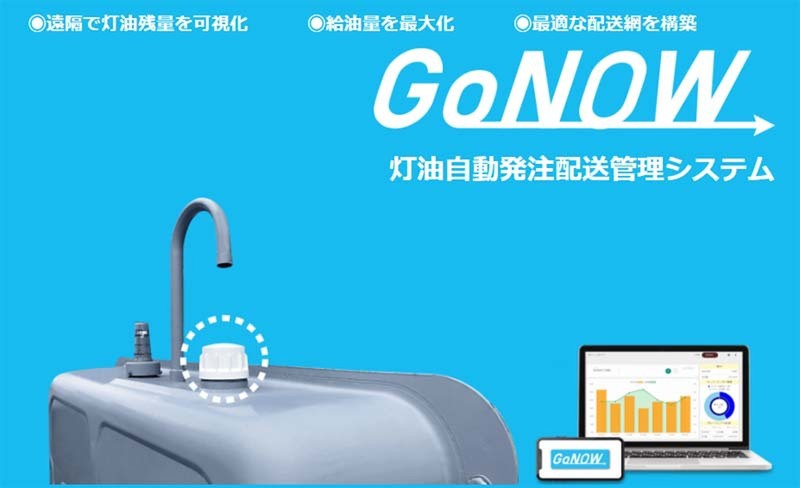 ZeroSpec announced on November 11 that it has raised a total of around 230 million yen (about 2.2 million dollar) in funds. These funds have been raised during the company's Pre-Series Round A of financing through the third-party allotment of shares, with Eneos and Sanshin Electronics as underwriters.
The company offers the automated inventory & delivery order management service "GoNOW." This service involves the installation of IoT sensors in place of outdoor kerosene tank covers and using these sensors to determine the residual amount of kerosene in tanks by measuring the distance to the liquid surface. This information is then conveyed to a cloud-based automated order delivery management system for kerosene. Since the kerosene can be refilled only when required, this service can lower the number of kerosene deliveries by around 48%.
GoNOW was officially released in September 2020. The funds raised during this round of financing will be used to add new features to GoNOW and improve its UI and UX, as well as to improve its security and stability in order to further expand the service's customer base. These funds will be channeled towards recruitment efforts to improve and add new system features as well as to develop AI technology as a means to enhance service and customer satisfaction. ZeroSpec intends to utilize the funds to expand its customer base and develop new business operations.