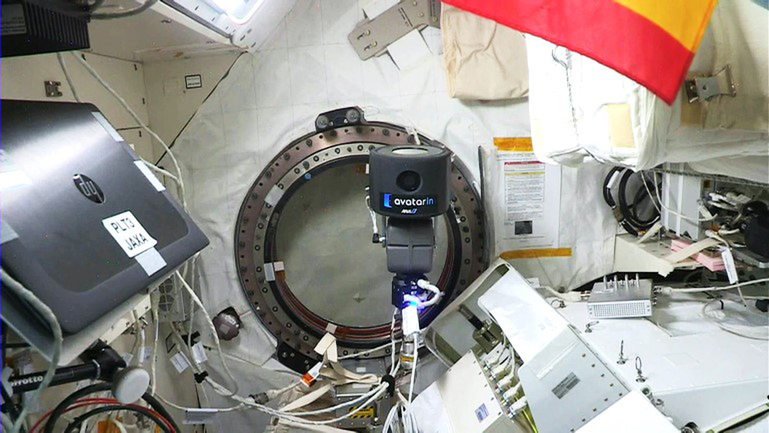 On November 10, Toppan Printing announced that they will be conducting a number of operations in cooperation with Avatarin, a division of the ANA Group, including a technological demo that gives ordinary people the chance to remotely operate an avatar robot aboard the International Space Station (ISS). The publicly accessible event "AVATAR X space avatar - Feel Space At Your Fingertips" will also hold a remote demonstration of a live field test conducted at the JAXA Institute.
The remote operation of the "space avatar" robot, which is stationed aboard the ISS JEM (Japan Experiment Module) "Kibo", is being conducted by the collaborative research and development program and space innovation partnership "AVATAR X Program", as a demonstration of the applications of avatars in space. Ordinary members of the public will be the first people in the world to try this new technology, operating the robot from locations across the city. By directly moving the robot aboard the ISS, operators will be able to gaze upon the Earth and space from inside the station.
A remote demonstration will also be conducted simultaneously from within the JAXA Institute, using Avatarin's avatar robot "newme" and Toppan Printing's remote device "IoANeck". These events were selected as part of the Agency for Cultural Affairs' "Bolster the Earning Power of the Culture and Arts Sector" drive, have been coordinated by Toppan Printing, and are being conducted with the help of NTT Docomo, who assisted with maintenance of the networking and communication environment at the JAXA Exhibition Hall.
The two demonstrations will be conducted between November 19 and November 22. Applications are currently being accepted via the website.