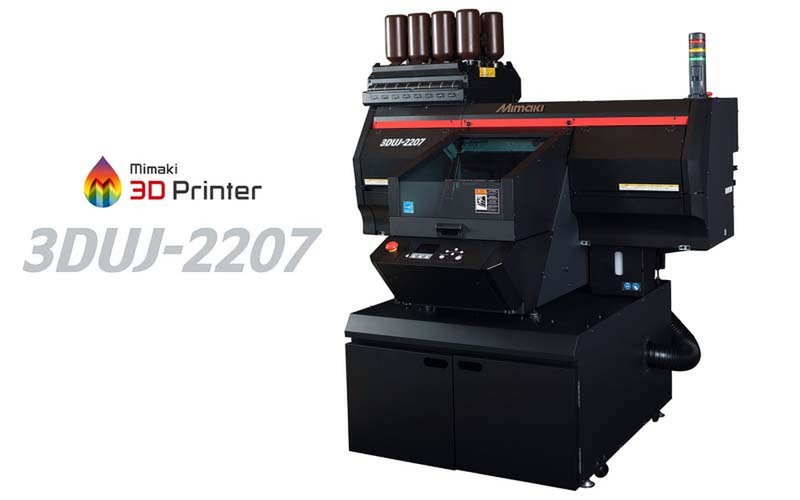 On November 5, Mimaki Engineering announced the 3DUJ-2207, an entry-level compact full-color 3D printer capable of full-color modeling. The model is scheduled for sale worldwide from January 2021.
Mimaki Engineering manufactures industrial inkjet printers, cutting plotters, and 3D printers. The 3DUJ-2207 uses the UV curable inkjet method to achieve color expression with approximately twice the definition of the general plaster method. This saves the trouble of coloring and enables quick model creation and in-house prototyping.
While offering the same number of colors and modeling accuracy as the company's high-end 3DUJ-553 UV curable inkjet 3D printer, the new model shrinks the modeling area from the 3DUJ-553's 508 mm width, 508 mm depth, and 305 mm height to 203 mm width, 203 mm depth, and 76mm height. It also achieves a more compact unit size through miniaturization design. The planned sales price for the unit has been set at 3,828,000 yen (about 37,000 US dollars), roughly one-fifth the price of the 3DUJ-553.
In addition to model production and prototyping applications in education, architecture, medical care, design offices, and more, Mimaki Engineering is working to cultivate demand for final product applications that require small-size and small-lot modeling, including figures and other goods.