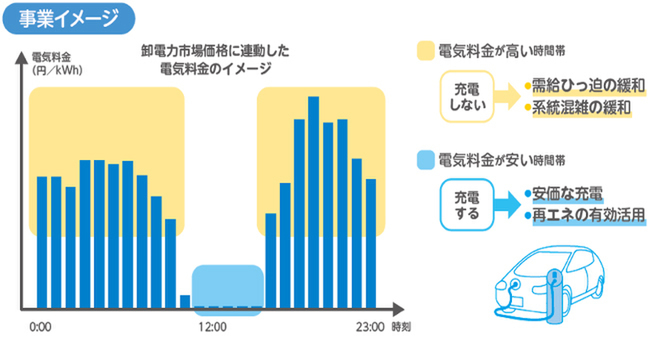 On October 5, Aakel Technologies announced that it will be launching "Aakel Energy," an electricity service that utilizes AI-based dynamic pricing.
This is the first plan in the industry that allows customers to purchase electricity at a variable rate controlled by AI. By paying a monthly fee of 1100 yen (around $10.60), users can purchase electricity at a variable rate that is adjusted every 30 minutes, making it possible for them to enjoy electricity during periods when it is cheaper by referring to the rates notified to them in advance through LINE. The "DP plan" determines the prevailing rate (the metered rate) based on the price specified by the Japan Electric Power Exchange (JEPX), which is adjusted every 30 minutes.
The company also offers a "Flat Plan," which is a metered plan that charges users according to their electricity usage without any fixed usage fee. The Flat Plan will be available on October 1st while the DP Plan will be available on November 1. Both plans will be launched in the Kyushu area first before they are rolled out across the nation subsequently.
In addition, Aakel Technologies has also launched a demonstration experiment aimed at shifting to a dynamic pricing-based charging of electric vehicles. The aim of this experiment is to encourage users to charge their vehicles when electricity is cheaper by notifying users of changes to the prevailing electricity rates via LINE or a web browser every 30 minutes. The notifications sent to users for this experiment will be delivered based on a "charging optimization algorithm" that utilizes edge AI and IoT devices that are being developed by the company, with the development undertaken in collaboration with the Research Center for Advanced Science and Technology at the University of Tokyo.