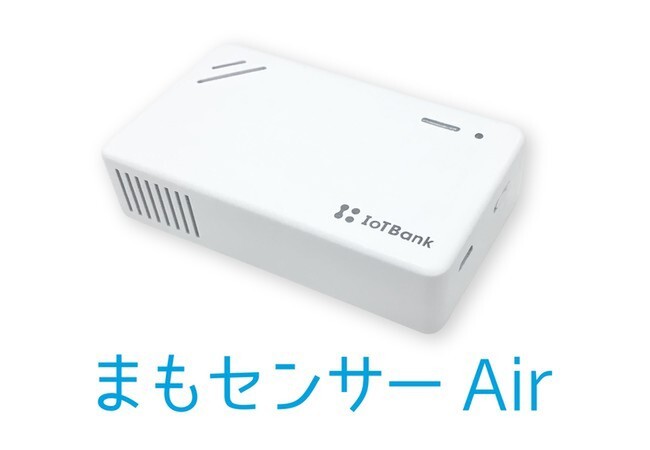 On October 29, IoTBank started proof-of-concept testing for "Mamo Sensor Air," a CO2 sensor with a built-in LTE-M SIM card.
It uses a sensor that continuously measures CO2 density, temperature, and humidity, to offer a visualized reading of air quality for restaurants, public buildings, and more. It's safe and reliable for both consumers and public facilities. By measuring and visualizing air quality that ordinarily can't be seen with the naked eye, ventilation can be used with precise, effective timing, which is expected to help with countering infections from the novel coronavirus, etc.
Mamo Sensor Air is approximately 100mm wide, 56.8mm long, and 25mm high. It weighs about 75g. It uses a USB 5V power supply (also uses 3 AA batteries for emergencies) and transmits data every 5 minutes. The LED light on it is used for displaying a data communication status, 3 colors for CO2 levels, and more. Data communications can be accessed in areas where SoftBank's LTE coverage is available.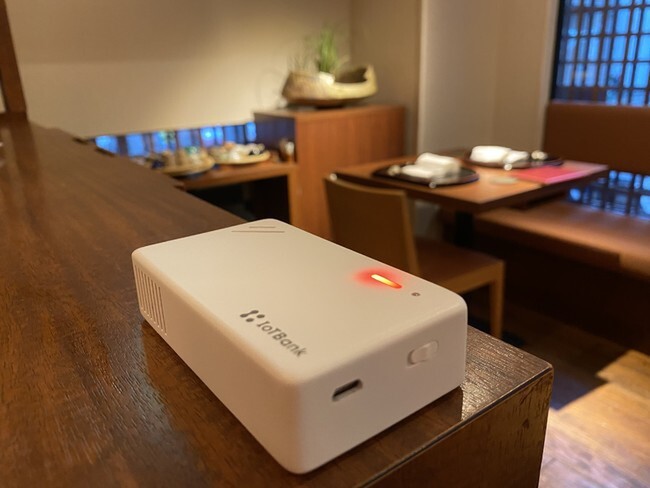 Proof-of-concept testing for it will be conducted in restaurants, hospitals, schools, libraries, etc. It has a web-based dashboard in order to ventilate after checking air quality. It keeps a record of installation conditions (location, height, distance from people), the number of users, date and time for ventilation, and what type of ventilation is being used (equipment, opening/closing windows, doors, etc.). By doing so it can check to make sure air quality conditions are properly maintained.