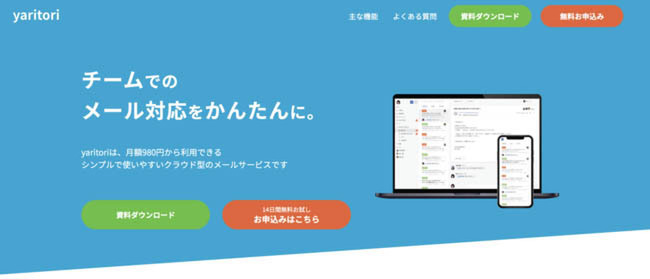 Oneboxは announced on October 29 that it had completed a seed round, raising ¥20 million (about $190,000 dollars). The funds were raised through a third-party allocation of shares to Apricot Ventures.
Onebox was founded in March 2020 as a B2B SaaS startup. The company is developing yaritori, a cloud-based email service for companies. yaritori is able to streamline responses to email inquiries from customers. It is equipped with features that can prevent accidentally responding to a customer twice or not at all, which tends to occur when responding to emails as a team.
The beta version of the service was launched about three months ago in July 2020. Since then, it has been adopted by more than 20 companies, including trials. These companies span a range of industries, especially online shopping, mail-order marketing and customer support.
The funding will be used to strengthen product development and further mature the service, bringing it closer to the new vision of email that yaritori aims to realize.