Tile announced on October 23 that Tile item trackers and the Tile Access Point locator system the company provides will be introduced on all Tokyu train lines.
Tokyo Railways will begin providing a lost property tracking service using Tile and Tile Access Points at 88 stations on all Tokyu lines (Toyoko, Meguro, Den-en-toshi, Oimachi, Ikegami, Tokyu Tamagawa, Kodomonokuni, and Setagaya lines) starting on October 26. They will be the first railway company in Japan to introduce Tile Access Points.
However, the system will not be available at Onda and Kodomonokuni stations on the Kodomonokuni Line, nor at Nishi-Taishido, Wakabayashi, Shoin-jinja-mae, Setagaya, Miyanosaka, Yamashita, and Matsubara stations on the Setagaya Line.

As part of the service, Tile Access Points that pick up the continuous Bluetooth signal from Tile trackers will be installed at the ticket windows in 88 stations on Tokyu lines. When lost items with Tile trackers attached, such as keys or wallets, are brought to the station window, they will connect automatically and anonymously, and send a notice to the owner's app with their location information. This will enable the prompt discovery of lost property inside trains and stations.
To use the automatic notification service, it is necessary to select the lost item in the Tile app, press "Notify when found", and register it as a lost property.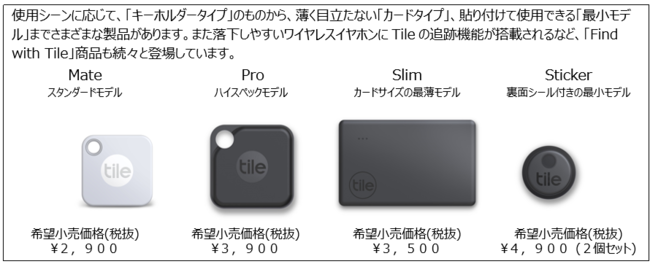 Tile is an item tracker used in 195 countries and territories around the world. The company promotes the installation and expansion of Tile Access Points primarily in locations such as stations where losing or forgetting items is a common occurrence, so that property with Tile trackers attached can be found easily, even outdoors.
The introduction of this service on all Tokyu lines was based on the results of a trial introduction of Tile beginning in July 2018 at Shibuya Station on the Toyoko and Den-en-toshi lines, which found that the system could be expected to produce definite results.