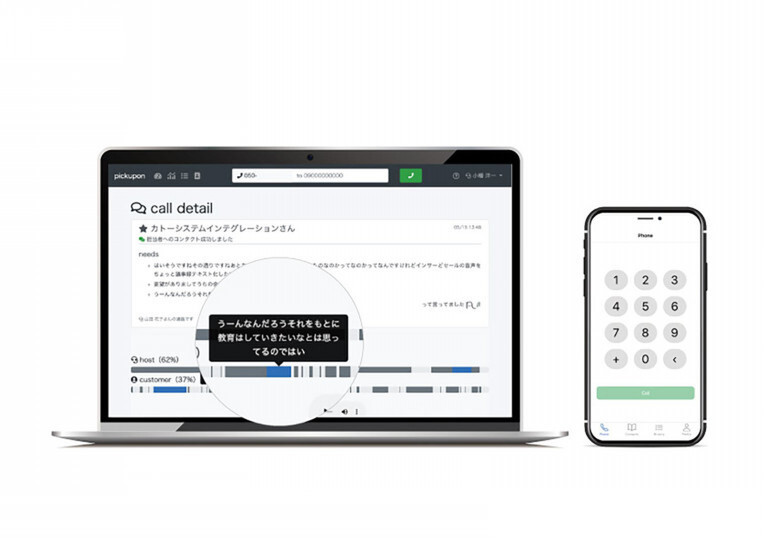 On October 21, Pickupon announced that is received a total of 80 million yen (approx. $760,000) in funding. The funding is a combination of procurement and financing from Cyber Agent Capital, East Ventures, Miraise, and individual investor Hitoshi Koide.
pickupon developed and operates the AI powered cloud IP telephone "pickupon." This cloud IP telephone service specialized for sales automatically records the conversation contents as voice and text. In addition to preventing missing parts of the conversation, AI automatically enters the conversation contents in a CRM or SFA to improve sales productivity and to share information in-house by linking with Slack. In addition to automatically counting from valid connection to receiving an order, the AI automatically picks up remarks, including the customer's feeling there is a problem, as well as happy and other remarks.
Installation is simple, only requiring a PC installed with Chrome and a headset, and a characteristic of the service is the simple charge system of 6,000 yen (approx. $57)/month/user + telephone charges.
On October 21, the company also released a smartphone app for field sales.