On October 15, Ory Laboratory announced that it had received financing totaling 500 million yen (about 4.75 million dollars). It is part of third-party allotments with Nippon Telegraph and Telephone (NTT) and Kawada Technologies as the underwriters.
The corporate philosophy of Ory Laboratory is solving solitude related issues. It develops "OriHime," a small avatar robot that can be moved freely in remote operation with the concept, "create a society where everyone can participate in society even if someone cannot go outside or is bedridden." The company provides products and services such as "OriHime eye+Switch," a communicator device using an eye-gaze input system, "OriHime-D," which enables physical labor remotely, and holds avatar robot cafes using these devices. It also provides "Avatar Guild," a service with the aim to uncover new ways to work for those who have difficulty going outside.
This time, the company shared its philosophy with NTT and Kawada Technologies in terms of the philosophy to reduce the solitude of humanity using communication technology. Each of the pairs agreed on a capital and business alliance.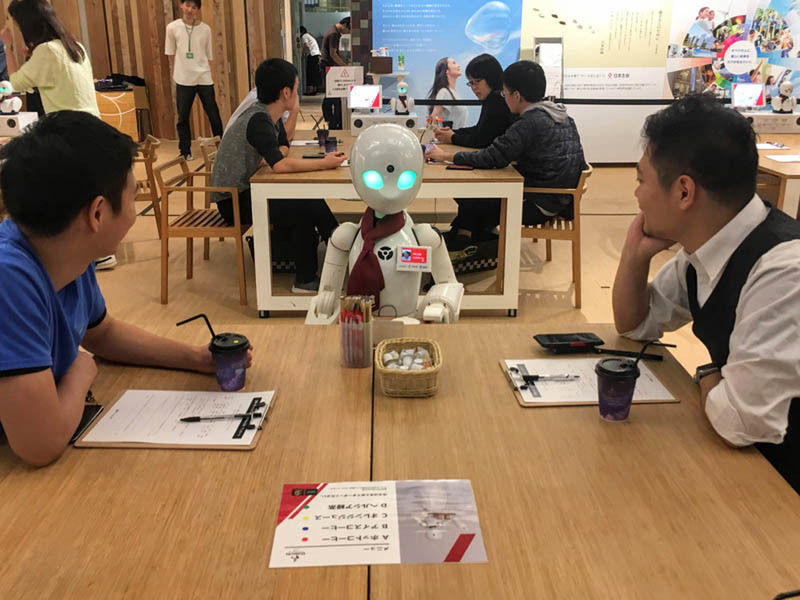 The financing this time will strengthen the mass production structure of new products planned for the future, development system of hardware/services, and hiring human resources for sales/marketing. The company will focus on promoting employment support business for those who have trouble going outside, spreading the avatar robot OriHime, and research/development for the future. Also, the company will build strong partnerships with NTT and Kawada Technologies. By doing so, the company says it will construct services/products that users need and accelerate their implementations in society.