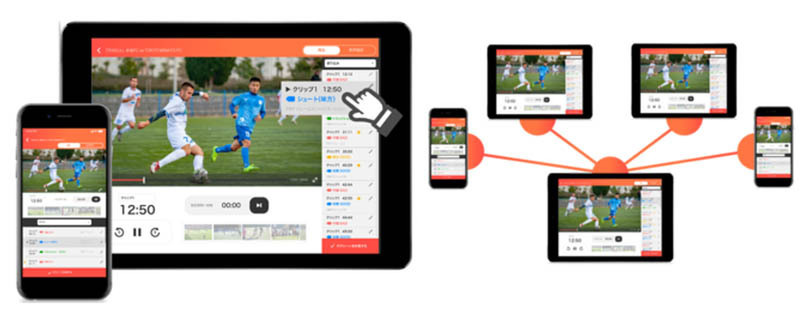 On October 14, Data Stadium released the sports video analysis app MY TAGTIC for iPhone and iPad.
Since its founding in 2001, Data Stadium has acquired, accumulated, and analyzed data on J-League soccer, professional baseball, B-League basketball, and other sports, to offer sports organizations, teams, clubs, and players solutions for strengthening and improving their tactics. MY TAGTIC is a sports video analysis app that leverages know-how gained through the development of solutions offered to professional teams. By doing so, it enables video analysis that leads to improvement in individuals and in teams.
Users can easily rewatch scenes by tagging plays for review while shooting with an iPhone or iPad. Users can also share tagged videos and information on matches with team members. The app features an intuitive design that is easy even for first-time users.
It supports a variety of sports including soccer, basketball, rugby, baseball, tennis, and volleyball. For iOS 13 and above. The app is free, with several price-specific additional plans available. (Videos available under the free plan are limited to 10 minutes per game or practice, with unlimited usage available for 30 days after installation.)