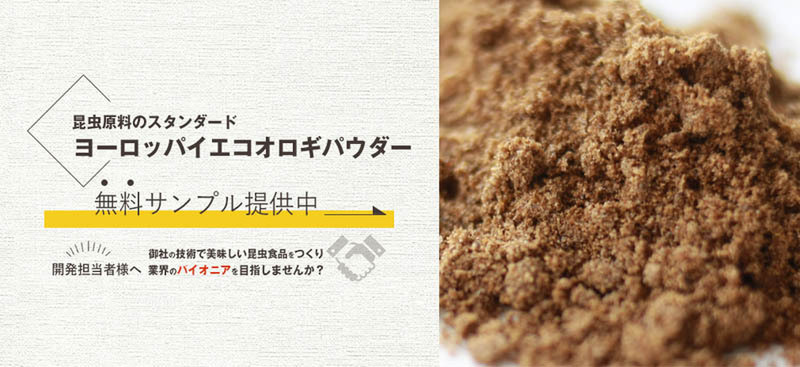 On October 15, Bugs Farm began offering free samples of their insect-based ingredients to companies and food-related businesses that have an interest in edible insects.
Bugs Farm is an online ordering site run by RON that sells edible insects from around the world. They offer food products from their stock of 40 different types of edible insects. Insects require less feed and water than traditional livestock, as well as less space to grow. These factors together with a short growth cycle have led to insects garnering increased attention as a next-generation energy source when it comes to proteins.
The company says that they started offering insect-based food samplings as a first step in introducing palates to edible insects and making them more familiar, which will then encourage stronger interest among food-related industries, including restaurants and food manufacturers.
The ingredient they're offering is their "European House Cricket Powder". Crickets raised by way of aquaculture are the most popular in the edible insect industry, and they are used by insect-based food manufacturers worldwide. They're used as a partial substitute for wheat flower, as well as an ingredient for bread and pasta, snacks, energy bars, etc.
Free samples are sent just by entering an address on the form they provide, and if needed they also offer helpful information and advice for developing products and more.