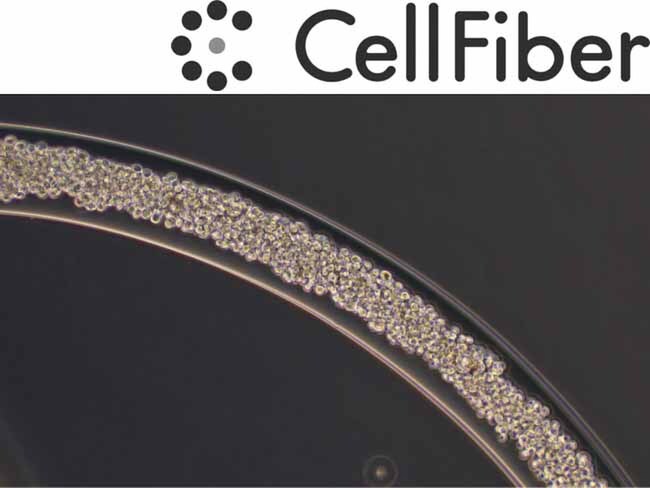 On October 14, CellFiber raised 105 million yen (around $1 million) in its seed round of financing through the third-party allotment of shares, with Real Tech Fund which is managed by Real Tech Holdings as the underwriter.
CellFiber is a startup launched by the University of Tokyo in April 2015 which is equipped with the core technology of "cell fiber," a technology that is capable of creating fiber-shaped cell clusters. While cellular pharmaceutical products have attracted attention primarily for its use in immunotherapy for cancer, its production is still highly reliant on manual operations and streamlining this process remains a challenge.
"Fiber culture technology" is a technology in which cells are sealed and cultured in hollow hydrogel tubes that are as fine as hairs, with the surrounding gel protecting the cells inside and preventing their excessive aggregation. This method allows high-quality cells to be cultured at a high density, which used to be a challenge with suspension cultures (a technique where cells are cultured while they are suspended in a medium inside a flask or tank) used in the past.
CellFiber aims to make cell therapy available to everyone by utilizing its fiber culture technology to facilitate the mass production of cellular pharmaceutical products and reduce production costs, thereby lowering the production costs of expensive cellular pharmaceutical products. The company has already completed its technical evaluation in a small-scale trial, and has commenced the joint development of products with an operating company in October 2020. It plans to commence the joint development of products involving other cell types as well as products with other purposes by the end of 2020. The funds raised in this round of financing will mainly be used for capital investment accompanying the expansion of experimental systems, recruitment of professional talents to accelerate product development, as well as R&D.