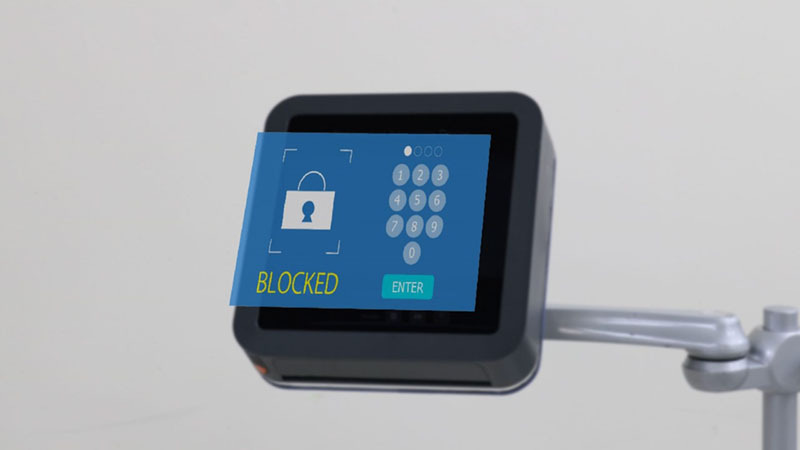 Toppan Printing announced on October 12 that it has developed a floating-image touch display that achieves a housing 50% thinner than that in existing models.
Non-contact touch panels face a growing need as a contagion preventive measure amid the COVID-19 pandemic. The use of such panels is expected to expand to varied applications, including medical equipment and bank ATMs. While there have been products that display floating images and detect finger movements through sensors, the need for depth in the structure has limited installation locations and applications.
Toppan Printing has developed a thin, floating-image touch display that can be embedded in a wall. It achieves high visibility through the application of proprietary optical design technologies and structural design technologies developed in the field of high-definition liquid crystal displays for industrial equipment. In a major feature, the company has succeeded in generating a floating image in a position parallel to the liquid crystal panel. In comparison to existing panels in which the image appears at about a 90-degree angle to the panel, the new panel is about 50% thinner and enables intuitive operation.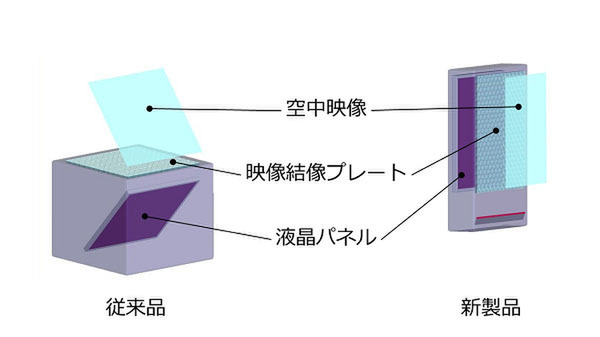 Proprietary high-transmittance TFT liquid crystal technology and optical design technology create a clear, floating image with approximately five times the brightness of the company's existing products. Touch operations are recognized by a mounted infrared spatial position sensor and a ToF (Time of Flight) range image sensor. In addition, the viewing angle of floating images is limited to 15 degrees to the left and right, which the company claims is suitable for use in scenarios requiring security, such as password entry.
The system uses a 7-inch TFT LCD panel with a resolution of 800x400 dots. Sample products will be available from December 2020.