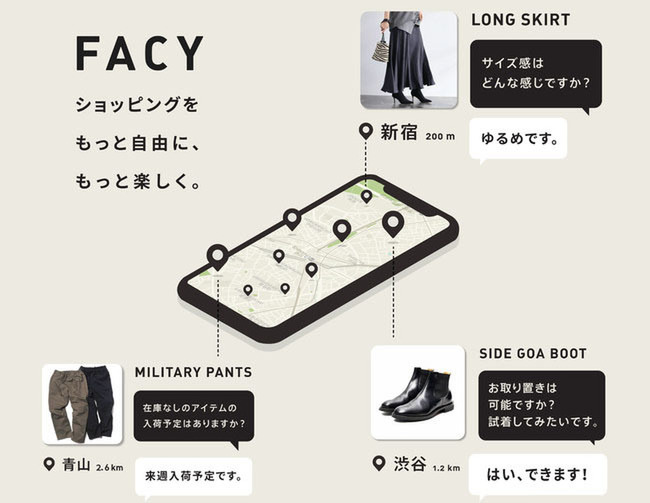 On October 12, Styler announced that the OMO (Online Merges with Offline) app "FACY" had been updated and had started undergoing beta testing.
Launched in December 2015, FACY is a smartphone app that provides online customer service and a buying service. Currently, about 900 physical retail stores are participating and it is said that about 1.5 million users use it in a month. The app allows users to obtain shopping information within a 3 km radius and exchange messages directly with shop staff. It is also equipped with inventory checking and online shopping functions. Additionally, there are plans to add a store reservation feature.
Styler stated that in this update, they aim to improve the app in all areas and plan to improve the service contents and add functions in sequence while incorporating the opinions of the users participating in the beta testing. The provision of this service is scheduled for spring 2021.