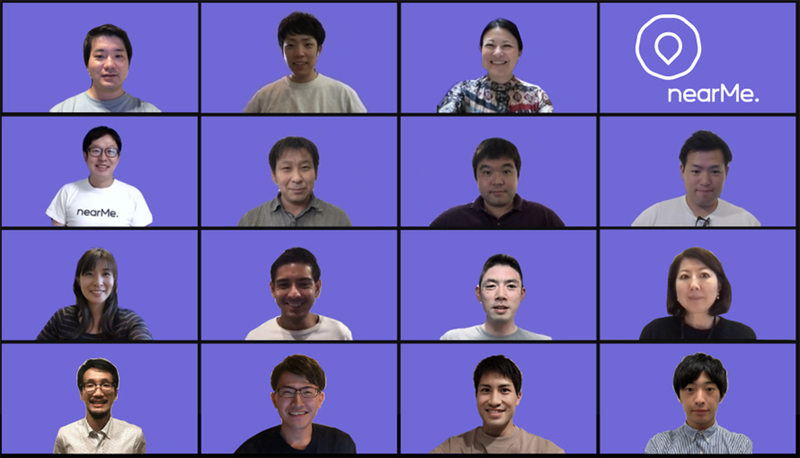 On October 8, NearMe announced that they completed their series A funding round. Their investors include Nissay Capital, JA Mitsui Leasing, and DBJ Capital. This additional round of financing totaled to about 500 million yen in funds (approx. 4.72 million USD), which brings their cumulative total raised thus far to around 800 million yen (approx. 7.59 million USD).
NearMe is offering an on-demand shuttle service, "Smart Shuttle", as a new travel service aimed at supplementing existing public transit. "nearMe.Airport" was launched for airports in 2019. Following the onset of the Covid-19 pandemic in 2020, the number of travelers coming through Narita Airport dropped 99% from the year before. However, NearMe has made efforts to enhance preventative measures against the coronavirus, including ventilation and sterilization, as well as lessening the number of passengers by knowing how many will be riding in advance.
"nearMe.Commute" for commuters was also started as a new venture to expand smart shuttle services into the corporate sector. This commuter shuttle was started as a way to offer a commuting option that can track passengers and keep the number of riders low instead of servicing large crowds. The shuttle caters to anyone who still needs to travel to work despite the current era of increased telecommuting.
By way of their recent round of funding, they plan to further developments for smart shuttle services with protections against virus infections. Furthermore, they aim to accelerate their growth and expand to other airports beyond Narita, Haneda, and Naha, as well as expand services to regions other than metropolitan areas.

Related article:
Demonstration trials in the tourism field in Niigata, including a sake rally leveraging AI
On-demand airport transport service Smart Shuttle now links with route search app