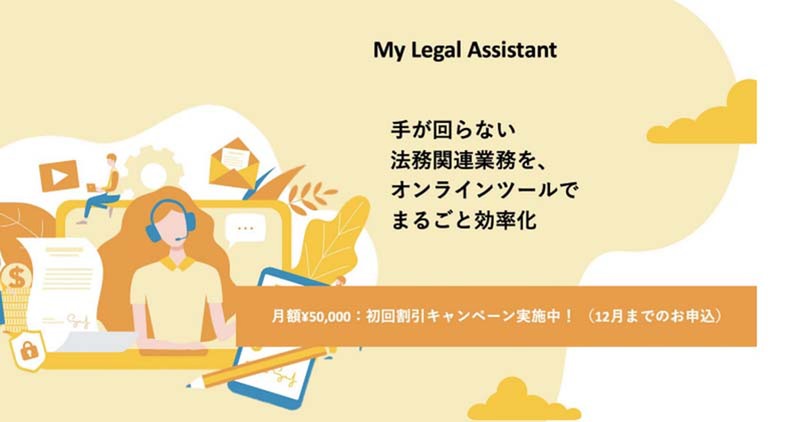 On October 1, Caster began offering "My Legal Assistant," a service that supports companies in the introduction and operation of legal-related online tools. Such tools include those for performing organized crime checks and those for contract formation, validation, and management.
Companies without legal departments can face various problems. Management may have to spend valuable hours manually reviewing and forwarding contracts. The lack of organized crime checking capabilities can cause problems with in-house review flows. Furthermore, companies with legal departments wishing to digitize paper documents may find themselves overwhelmed by the many legal tools available.
My Legal Assistant helps companies introduce online tools related to legal affairs. The tool also uses AI technology to perform checks on contracts an organized crime. The service claims that it can be less expensive than hiring a legal assistant.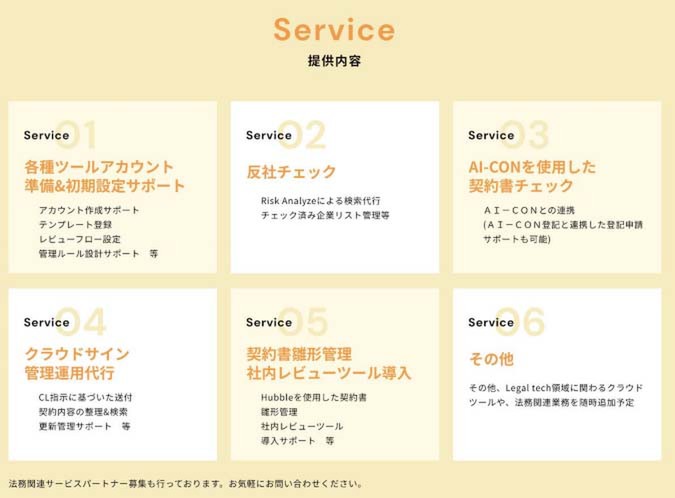 Pricing begins from ¥64,000 (~$604) per month (tool usage fees are separate). As part of a launch promotion, the service is offering a discounted monthly price of ¥50,000 (~$472) to those who register by the end of December.

Related article:
Online service takes care of your employee payroll calculations and attendance management
Caster supports remote work for call centers
Caster, promotes the spread of remote work, has raised a total of $5.45M