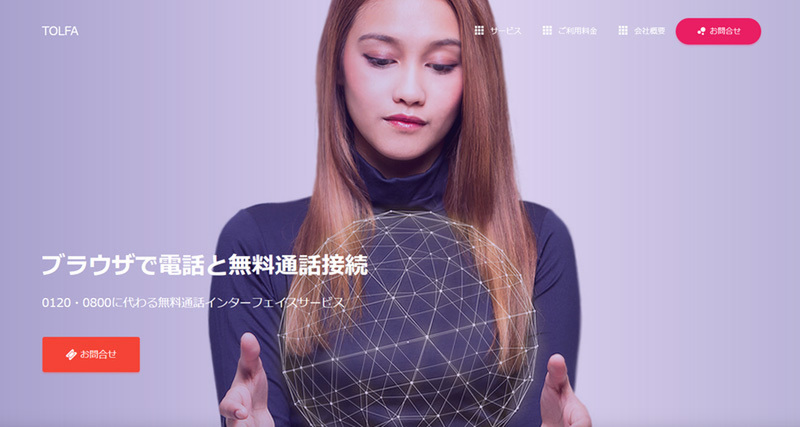 From October 6, Power Plug started providing their interface service TOLFA, which allows users to receive free calls from the web with their current telephone lines.
The service is intended for call-receiving companies such as call centers. Users can receive free calls from the web for numbers, which have been used only for telephone lines. Furthermore, they will be able to receive both free web calls and telephone line calls equally with the telephone device that they are currently using. Once they are connected to TOLFA, the telephone devices in call centers can be used both in the cloud and on-premises. The PBX, CTI, and CRM that are used in call centers do not need to be replaced, and the current telephone lines can be used without any changes as well.
Moreover, callers do not need to install an application as they can call centers using a web interface.
There is a monthly fee for the service, and the calls are free. Since there is no limit on the call time, the cost reduction rate increases as the call time increases, and it is possible to reduce the cost by 80 to 90 percent in comparison to toll free numbers such as 0120 and 0800.