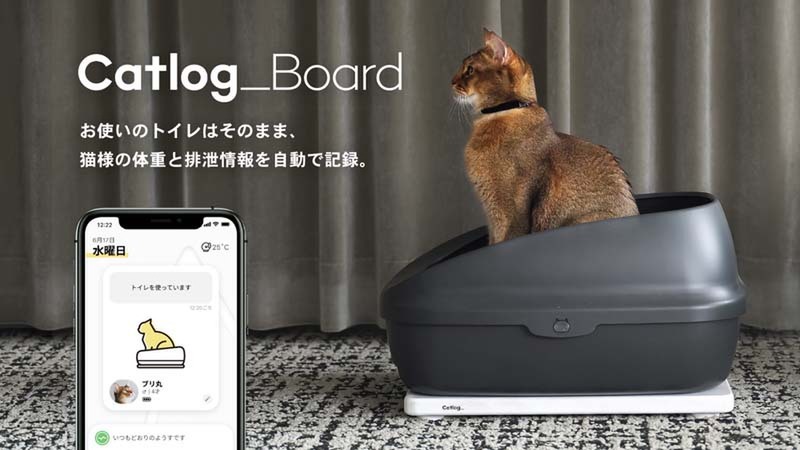 On October 5, Rabo announced "Catlog Board," which automatically tracks cats' body weight, as well as how many times and how much they urinate. Makuake has started preorders for it.
The concept behind the product is: "Technology that watches over your cat's livelihood so that cats and owners all over the world can be together as long as possible." This is the 2nd entry for the IoT product "Catlog." It's placed under the cat's litter box to automatically track body weight, the amount of urine and other excrement, as well as how many times the litter box is used. It logs this information daily using wireless LAN. It can be operated via smartphone app.
In addition to tracking important health information like the amount and frequency that the cat urinates, users can also check their cat for illnesses and obesity by monitoring their body weight. It also works for owners with multiple cats. Users just place the Catlog Board under each cat's preferred litter box to keep track of their health. The "Catlog Pendant" collar device, which is Catlog's first product entry, can also be utilized to allow the Catlog Board to identify each cat.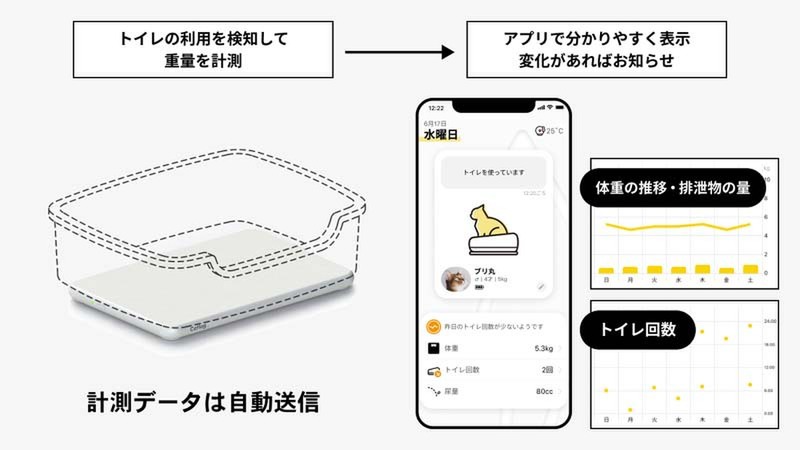 The "Cat Fanatic Plan (580 Yen per month / Approx. 5.5 USD)" is needed for the app to see body weight and excrement amounts tracked by the Catlog Board. It has a cordless design and can run for about 3 months with regular batteries, rechargeable batteries, etc. It's also waterproof to keep cat urine from leaking out. The general retail price is 9,680 Yen (Approx. 91.7 USD). Preorders with Makuake receive up to 53% off.