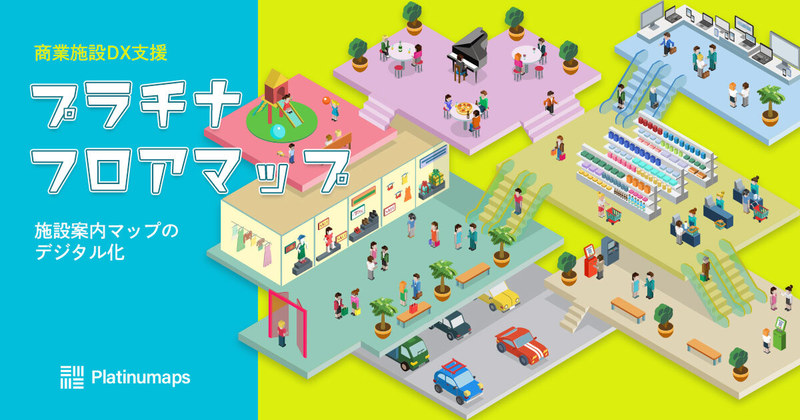 On September 30, Boldright started providing "Platinum floor maps," which supports the stimulation of consumption using digitalization by digitalizing floor maps (floor guides) of shopping malls, theme parks, event venues, zoos, botanical gardens, aquariums, and so on and integrates electronic coupons and digital stamp collection functions.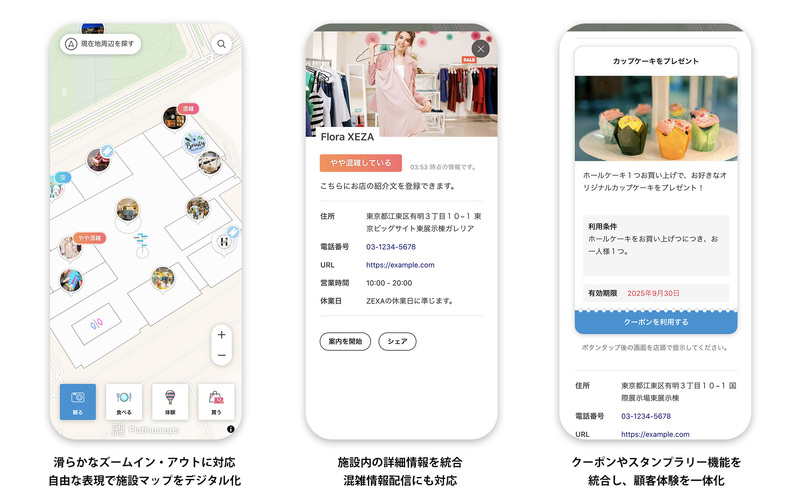 In the case of large-scale stores and facilities and other commercial facilities, the creation of floor guides, coupons, stamp collections, surveys, and other measures have mostly been conducted using paper. However, a problem regarding this is that grasping and evaluating the results of these measures as well as users' actions through those results as quantitative data is difficult.
Platinum floor maps are provided on "Platinumaps," a digital map platform provided by the same company. Facilities' floor maps are displayed as graphics-type maps for mobile phones.
In addition to making visible what is available and where they are on facility maps, electronic coupons, digital stamp collections, and survey functions are integrated into a single platform. Furthermore, due to digitalization and the foundational integration of data, users' action data is recorded and made visible. The introduction of this solution makes it possible for users to access information with their smartphones anytime as necessary. By flexibly and swiftly conducting data-driven promotions, installation business operators make a sustainable and efficient facility touring measure possible.

Related article:
Platinum Rally, a next-generation stamp rally that attracts visitors to tourist spots while keeping crowding to a minimum