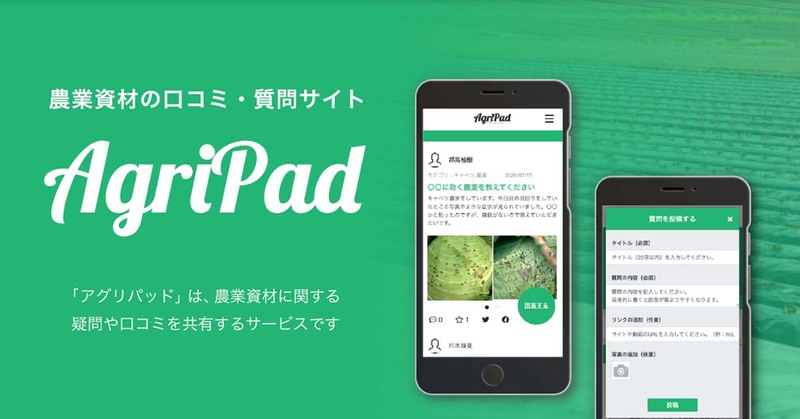 On September 30, Mondoworks announced that it had started providing services for the beta version of "Agripad," a web service for questions and reviews specializing in agricultural materials.
The aging population and an insufficient working population are problems in the current agricultural industry, but there are few opportunities for young farmers and new agricultural workers to gain knowledge and views from veteran farmers with a wealth of experience, which presented a problem in the nurturing of young farmers and so on.
Agripad features a question & answer service specializing in the agricultural materials that farmers use daily. Users can easily ask about and view methods of using fertilizers, pesticides, and other horticultural materials as well as reviews for products that they are considering buying. Farmers can use it for free.