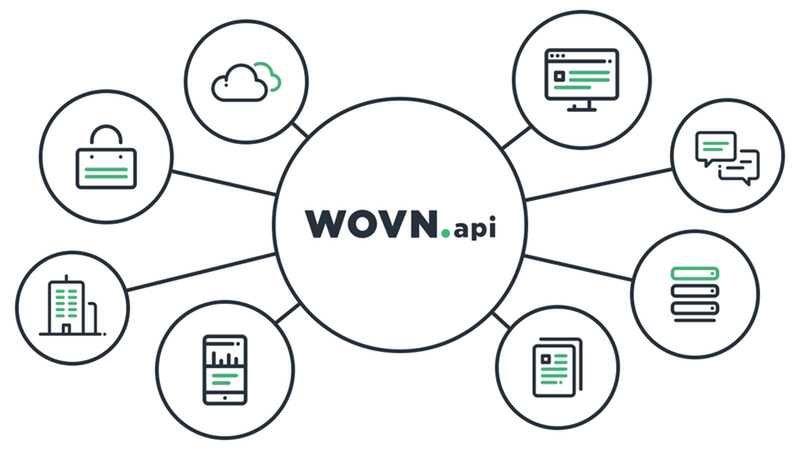 Wovn Technologies released the new feature "WOVN.api" on October 1.
The company develops and operates "WOVN.io" and "WOVN.app", solutions for multilingual translation of websites and apps into up to 41 languages and 75 locales (combinations of languages and regions). These solutions can be retrofitted to existing websites and applications, reducing the cost of system development and site operation, as well as human resources and implementation time.
Until now, WOVN.io could be used to mainly translate text-based information in HTML, but with the release of WOVN.api, handling of non-HTML information in multiple languages will also become possible. The WOVN.api interface will link with the core multilingualization function of WOVN to enable multilingual support in a variety of services.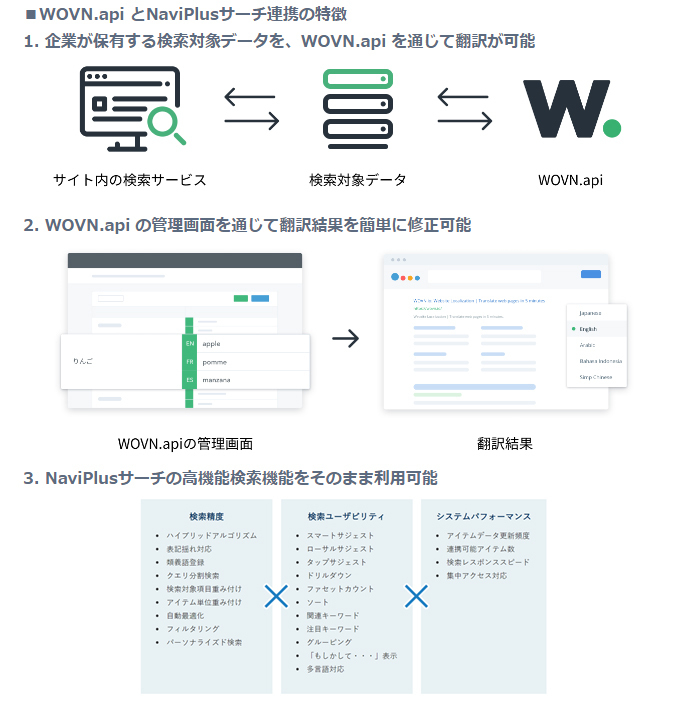 As the first stage of the WOVN.api collaboration, it will link with "NaviPlus Search," which is provided by NaviPlus, to make it possible to provide site searches in multiple languages. NaviPlus Search is a high-performance, multi-functional site search service with high search accuracy and search usability. As it is used on EC sites, it is expected to be effective for example in helping foreigners who do not know the names of products in Japan to search for them in Japanese.

Related article:
Nagoya Grampus website, app to be available in multiple languages with WOVN.io