JTB and Kotozna announced on September 24 that they have jointly developed "Kotozna In-room," a non-contact multilingual communication tool that brings guests and the staff of accommodation facilities together. This tool will be available for sale on October 1 for accommodation facilities in Japan.
This is a newly developed tool based on the multilingual simultaneous translation chat tool "kotozna Chat" (109 supported languages as of the end of August). By scanning a QR code with their smartphone without downloading the app, guests can chat with the facility staff in their respective native languages from anywhere in the facility, with the facility information and tourist information on sightseeing spots in the vicinity displayed in their own language.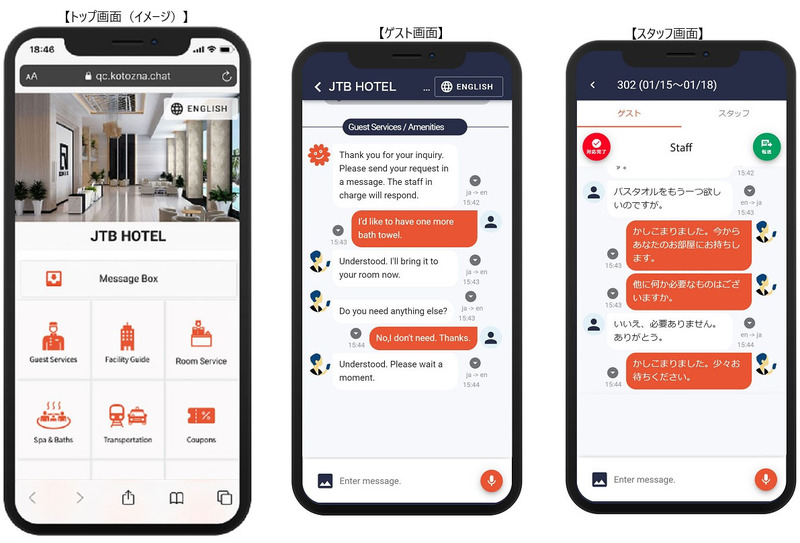 Chatbots are also available to automatically respond to any frequently asked questions. The tool offers a menu of 60 items across 10 different themes, including guest services and coupons that can be used at the facility. The tool can also be customized to include other items according to the needs of individual facilities.
Kotozna In-room has been introduced on a trial basis at around 10 different accommodation facilities since March. The accommodation facilities that participated in this trial have offered positive feedback including a higher recognition of their efforts to combat COVID-19 as well as greater incoming tourist numbers to rural areas.