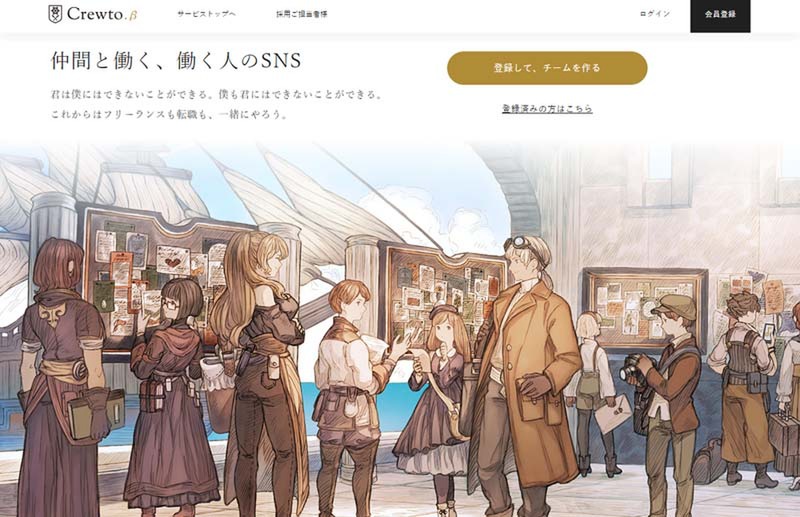 Crewto has launched the β-version of "Crewto," a service that matches teams seeking employment with companies that are recruiting or outsourcing, on September 24.
Crewto is Japan's first matching service that allows users to find new jobs or switch jobs in teams. It also allows teams to seek opportunities for outsourced work and side jobs.
Although there are some existing services that gather individual freelancers into teams as well as those that assemble teams of individuals to handle projects, Crewto is capable of facilitating the recruitment of teams (of multiple employees) regardless of their industry and occupation and whether they are new graduates or mid-career hires. It is also able to handle outsourcing requests from companies that are looking to delegate internal work to external parties.
By allowing companies to utilize existing teams instead of assembling new teams from scratch, Crewto offers benefits such as a lower opportunity cost associated with teambuilding, greater operational efficiency, and a higher quality of work.