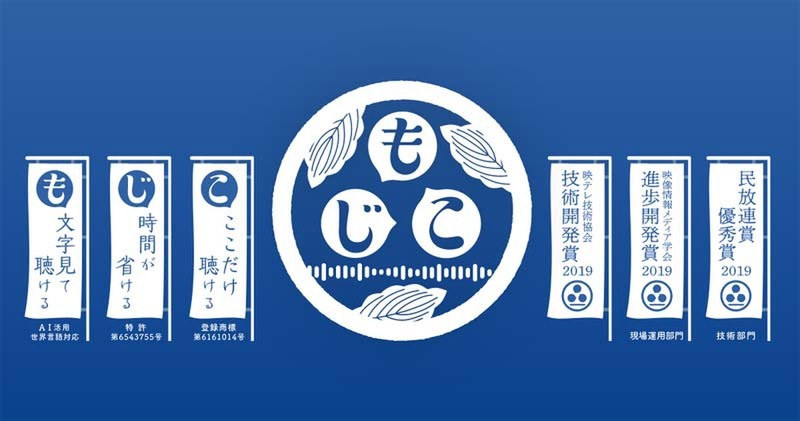 TBS Television announced on September 23 that it has provided the license of "Mojiko," a transcription editor developed by the same company, to Yoshidumi Information and started sales to companies.
Mojiko is a transcription editor service that utilizes AI voice recognition technology. It was developed by TBS Television to reduce the work burden to make transcriptions when making programs in the TV/radio industry. It focuses on how voice recognition accuracy cannot be 100% even with advanced technology. After the voice recognition engine automatically generates text, inaccurately recognized sentences could be fixed/edited immediately by a person to reduce the amount of manpower. Also, it has functions for program making in mind, such as linking with timecodes, displaying thumbnail images, setting speakers, and inserting memos.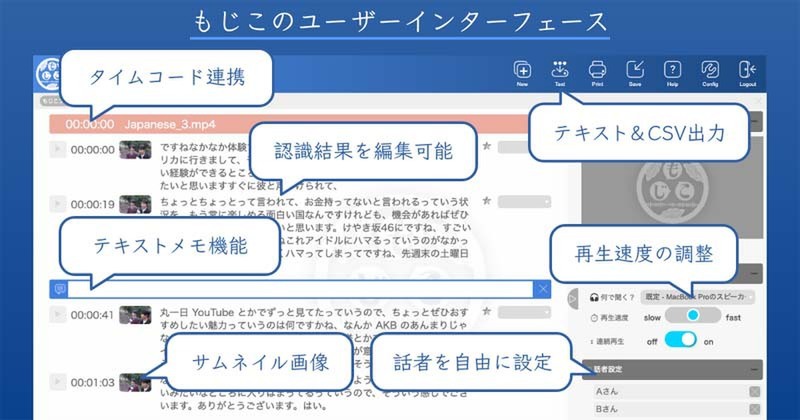 It can be used for more than Japanese and is compatible with more than 125 languages around the world. It is a SaaS software that operates on the cloud, so it can be accessed from outside the office, such as home or outside, if an internet connection is available. The voice recognition engine is selectable. Users can choose between the Google Cloud Speech to Text API, which is compatible with many languages, or AmiVoice, specializing in making transcriptions in Japanese letters.
According to a test based on the usage record by TBS Television, making transcriptions manually usually take 6-10 times longer time than the material itself. When Mojiko is used, this time can be reduced to about three times longer than the material.