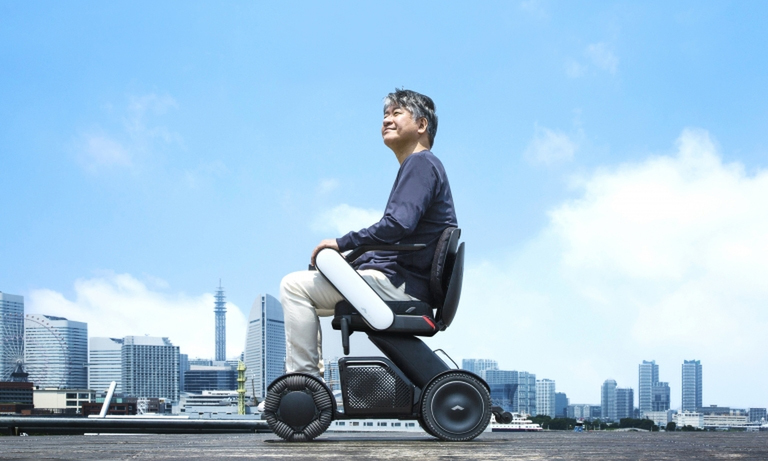 On September 17, Whill announced the sale of the "WHILL Model C2." Pre-orders will be available from September 21, which is Respect for the Elderly Day.
The WHILL Model C2 is a new product reflecting user feedback on the new "WHILL Model C" short-range mobility vehicle, with further improvements in driving performance and usability (no driver's license required, sidewalk capability). It can travel 18 km on a 5-hour charge and has a top speed of 6 km/h. The omni-wheel front tyres are designed to enable small turns.
Key features of the new product include rear suspension to improve ride comfort, improved operability of the controller parts, increased driving range and a change in rear light position.
Whill plans to have a direct sales system in place from November 2020, allowing customers to apply for test drives and purchase services including driving advice from across the country by telephone or on the web. The company has also added coverage for the vehicle in the event of theft or damage and expanded its existing insurance service, WHILL Smart Care.
The sales price will be ¥473,000 (about $4,524, tax-free) and long-term care insurance rentals will be approximately $2,700 (about $26) per month.

Related article:
WHILL Autonomous Drive System to begin operations at the Haneda Airport Domestic Terminal 1