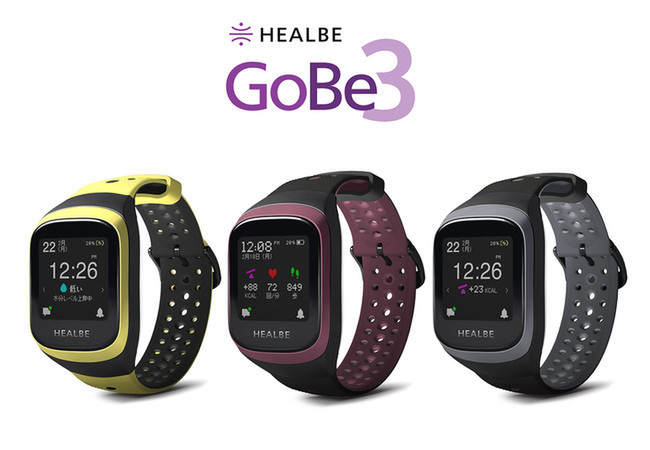 Healbe Japan announced on September 16 that it will be launching "GoBe3," a smart band that can automatically measure calorie intake. This product will be released through online shops and distributors nationwide on October 1. The retail price of GoBe3 will be 29,700 yen (around $294).
GoBe3 is a smart band that automatically measures the user's calorie intake, water balance, and stress level when it is worn. Prior to its launch in Japan, the product has been featured by many media outlets and gathering a lot of attention ever since it was showcased in August at "b8ta Tokyo," a store that offers hands-on experiences.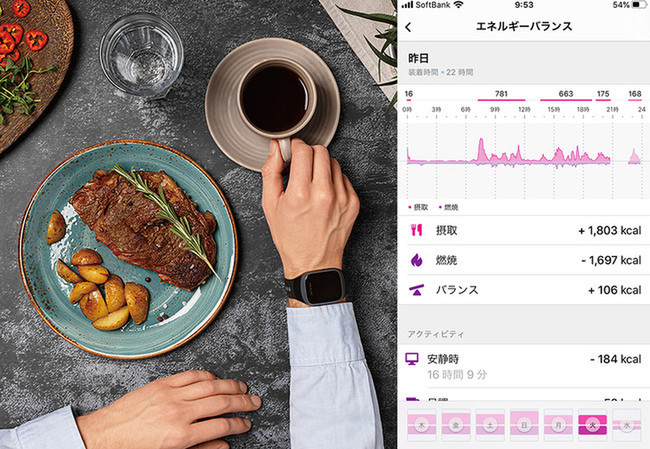 When a person eats or drinks something, the contents are first transported to the stomach where they are broken down and begin to be digested. The nutrients are then gradually absorbed by the body over time. This triggers a series of events such as a "rise in blood sugar level" as well as "glucose absorption in cells and the expulsion of intracellular fluid." For instance, while carbohydrates are digested and absorbed more quickly, proteins and lipids take longer in comparison, which gives rise to individual differences depending on the type of food consumed and the physical make-up of the person for whom measurements have been made.
GoBe3 is equipped with a unique bioimpedance sensor that measures the rate at which intracellular fluid is expelled for the user, on the basis of which the calorie intake can be calculated using its proprietary FLOW technology which has 36 associated patents. This technology has been determined to be 89.6% accurate via third-party evaluation at the University of California, Berkeley, and has been extremely highly rated around the world.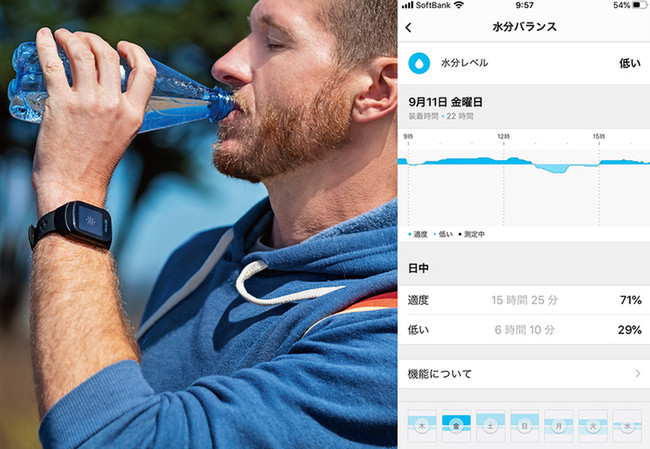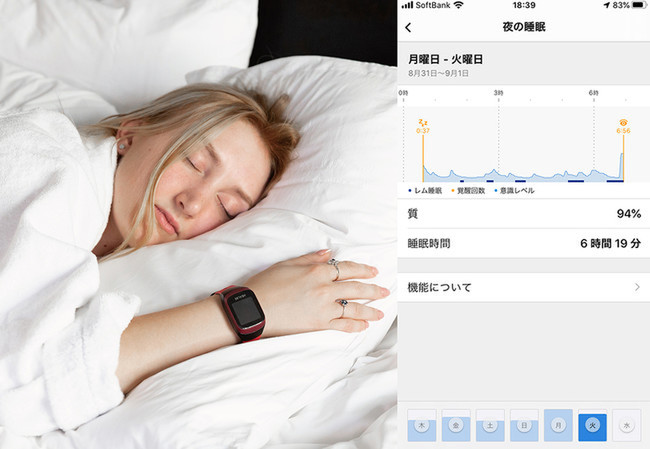 In addition, GoBe3 is equipped with various features to manage the physical and psychological condition of the user and support a healthy lifestyle, including a system that automatically measures the water balance in the body and alerting the user when it is low, as well as the capability to automatically measure stress levels and the quality of sleep.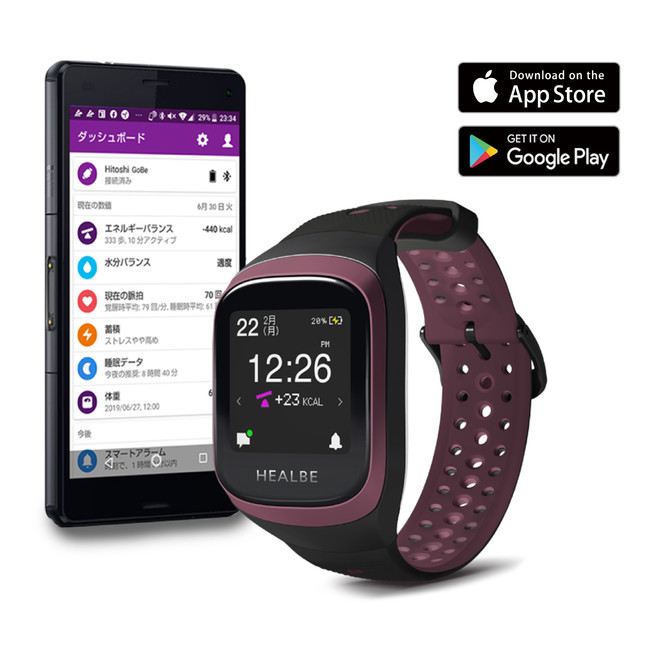 The display is a MIP touch screen. The back of the product where the sensor is located is coated with a layer of titanium. With a battery capacity of 350mAh, the product can be used for as long as 32 hours continuously. The product has an IP68 waterproof rating. The dimensions of the product are around 35mm (width) × 13.5mm (thickness) × 45mm (length), with a weight of around 35g.