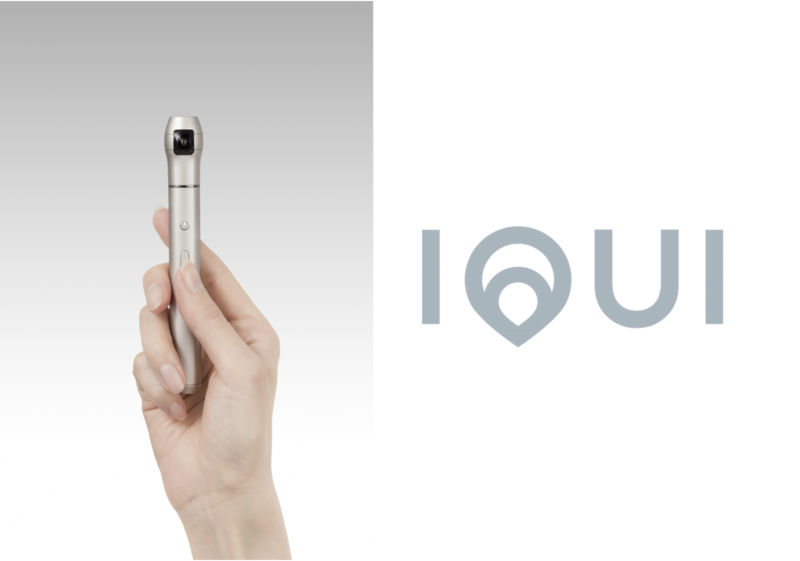 On September 16, Vecnos announced that it will release the pen-sized 360-degree camera IQUI on October 1. The price is 32,780 JPY (approx. 313 USD).
Vecnos is a start-up company from Ricoh. It was launched in 2019 by the members behind Ricoh's 360-degree consumer-use camera released in 2013. IQUI will be Vecnos's first product since its founding.
The product's basic design concept is "integration into a variety of lifestyles, allowing 360-degree images to be enjoyed in everyday life." It was designed to be slim and compact, allowing it to be casually taken out of the user's pocket or bag to capture special moments and casual everyday scenes as spherical images.
Light and fits in the palm of one's hands, its body is operated with three buttons. These are the power button, shutter button, and the photo/video mode button. Pressing the power button starts the camera up instantly, allowing users to instantly take pictures without any wait time. It also has a full-auto mode.
Using IQUI with the smartphone app IQUISPIN allows it to connect to smartphones, transfer data, and be remotely controlled via a smartphone. IQUI can also add movements and effects to the photos it has taken and create short videos. It also has a feature allowing such to be shared on social media.

Related article:
"Vecnos," a startup by Ricoh, releases a 360-degree camera editing app