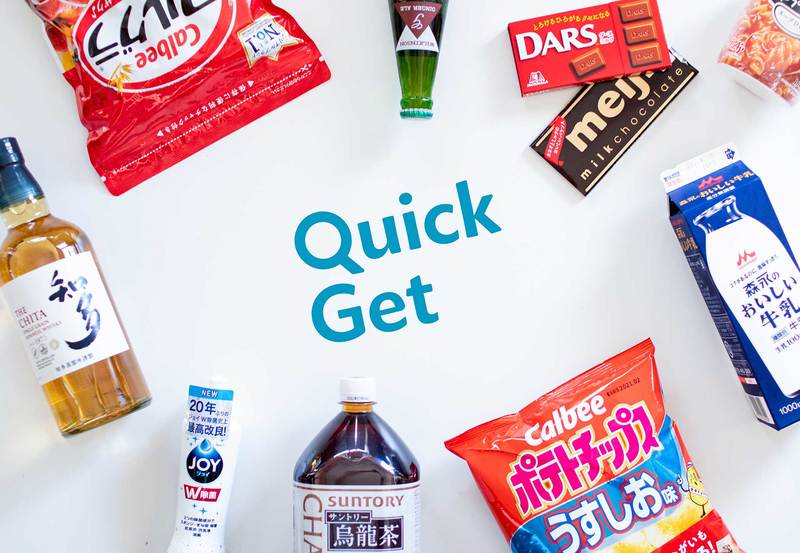 On September 16, Rekipio that the official release of "QuickGet", a digital convenience store service.
It is a service that delivers anything, including food products, alcohol, and daily necessities, within 30 minutes after an order is made. Its in-house warehouse is situated in Roppongi and by having a product inventory, it can sell its products at prices that match those of retail stores that have brick-and-mortar stores.
Started a beta version in November 2019. It was available mainly in Tokyo's Roppongi in Minato Ward as well as some regions in Shibuya Ward, Meguro Ward, and Chiyoda Ward, but along with this official release, the areas in which the service is provided have been partially expanded. It can now be used in Ebisu, Jingumae, Daikanyama, and Shirokane as well. It seems that it will continue to expand the areas in stages and by the end of September, it will be usable in some areas of Shinjuku Ward and Shinagawa Ward as well.
It is compatible with iOS. There is also a web version for Android users.
Also, Rekipio raised a total of 170 million yen (approximately 1.62 million dollars) from a third-party allocation of shares accepted by UB Ventures, Monex Ventures, CyberAgent Capital, FGN ABBALab, F Ventures LLP, and the private investors Yu Akasaka, Ayataro Nakagawa, and Koichiro Yoshida, as well as Japan Finance Corporation.