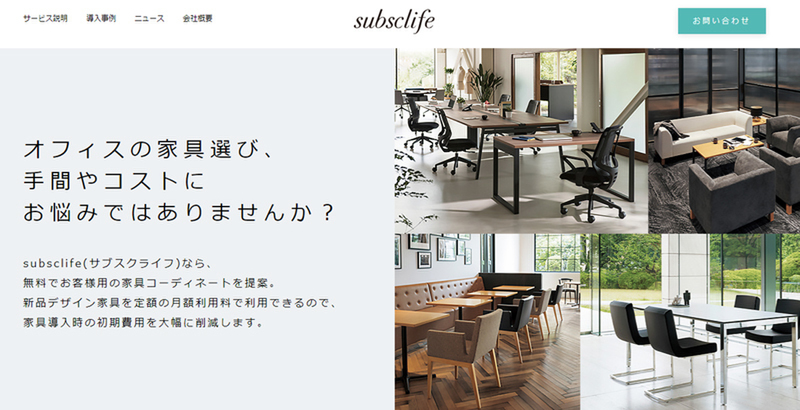 On September 14, Subsclife raised nearly 3 billion yen (approximately 28.4 million dollars) in capital.
Subsclife created and operates Japan's first furniture subscription service, subsclife. They offer free furniture coordination proposals, and allow users to use furniture with new designs at a fixed monthly price, allowing them to greatly reduce the cost customers pay to install furniture.
The funding was raised through a private placement, and the new underwriters are YJ Capital, Enigmo, United, KDDI (KDDI Open Innovation Fund No. 3: Global Brain), Double Sharp Partners, SMBC Venture Capital, Saison Ventures, and Mitsubishi UFJ Capital. It also included a private placement by existing shareholders (underwritten by XTech Ventures and CyberAgent Capital) and financing from financial institutions.
Subclife states that the purpose of the funding is to expand their furniture subscription service and increase their market share.