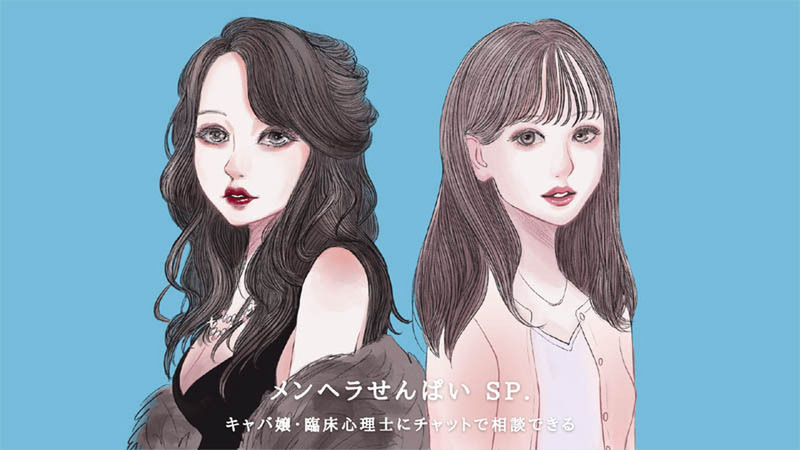 On September 11, Menhera Technology launched a new plan called Menhera Senpai SP. that makes it possible to consult hostesses and clinical psychologists.
This company operates Menhera Senpai, the chat consulting service. Chat consulting services can be used comfortably at any time by people who are feeling down or having a hard time. Although there is the problem of people not immediately having somebody to consult with comfort when they are having a hard time, the situation is that the free consulting services operated by public organizations and NPOs severely lack listeners. With Menhera Senpai, female users who have passed a screening test (with a passing rate of roughly 20%) and are good listeners give advice.
Up to now, the service's main usage purpose was to talk to somebody who listens, but Menhera Senpai SP. was launched as a new plan to meet the need for detailed advice. Users can select their favorite Senpai (the Japanese term for somebody's senior who serves as a mentor) from hostesses, clinical psychologists, and certified psychologists and consult them through text chat. The fees start at ¥1,000 (roughly $9.4) for 30 minutes.