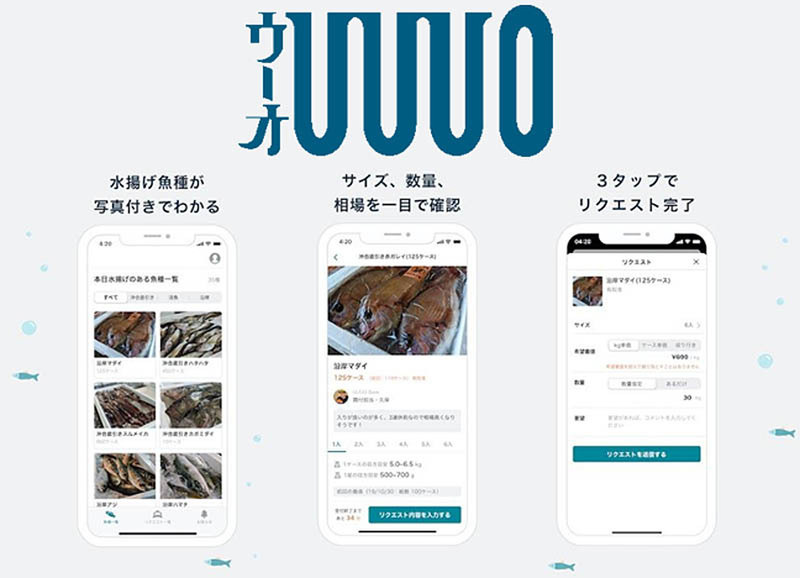 Uuuo released its UUUO platform on September 11, enabling the ordering of fresh fish available at seafood market auctions in fishing areas via an app.
The company is a venture capital firm aiming to create a new distribution channel for Japan's fisheries industry. In advance of the release of this new service, UUUO conducted a third party allotment (Series A), with subscribers including funds operated by Itochu Technology Ventures and the Incubate Fund, as well as several business firms.
UUUO allows real-time checking of photos, catch volume, and market price by size of fish caught in fishing areas on the same day remotely by seafood firms and fresh fish buyers at markets in consumer areas. Seafood firms and fresh fish buyers at markets in consumer areas can also use the request feature to send direct purchase requests to brokers in fishing areas by entering their desired terms.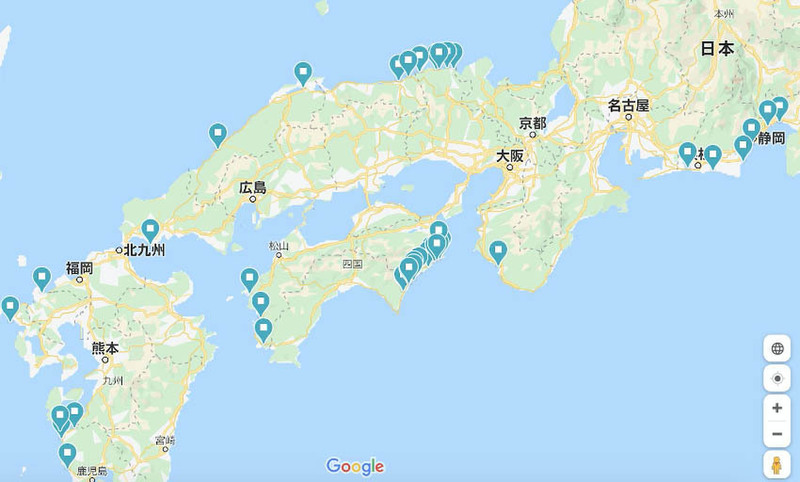 Support is provided for more than 60 species of fresh fish brought in to Tottori Port, Ajiro Fishing Harbor, and other affiliated fishing areas nationwide where Uuuo possesses purchasing rights. It is possible to have fresh and live fish shipped from any of these fishing areas. Going forward, they plan to continue development to enable direct purchasing from affiliated fishing areas at more than 100 ports via the app.