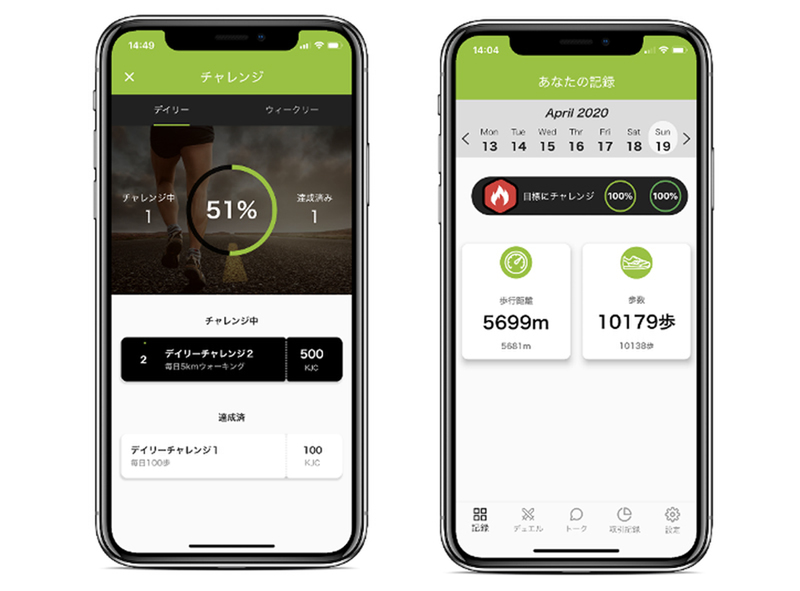 On September 8, Arteryex announced the launch of LEAF, a healthcare app designed for businesses.
Arteryex is a company that operates a medical information platform and develops apps, among other activities. In collaboration with Iwabuchi Yakuhin, they developed LEAF (Life with Exercise And Food), a healthcare app designed for businesses.
The app monitors the health of employees at a business, and it also has the additional goal of improving communication. In addition to counting the user's daily steps/distance walked, it also offers other features, such as walking contests (duels) between workers, and a built-in chat feature. Thanks to its highly secure points management system, built using blockchain technology, it can also be used to manage welfare points, or as a "thanks points" system where workers can give points to each other.
The checkup feature allows workers to check the result of their checkup at any time. The service provides checkup reports for all workers, as well as specialist recommendations/advice based on the results, to support client businesses' health management.