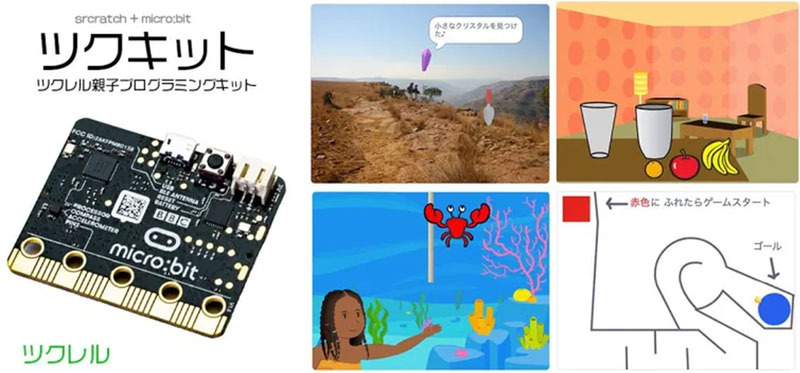 On September 3, tsukurel started the sale of Scratch teaching material for parents and kids, called, "tsukurel programming kit for parents and children (Tsuku-Kit)."
Xshell runs tsukurel, which provides services for learning AI and IoT knowledge/technology online. Tsuku-Kit is a kit that combines a one-board microcomputer for learning called "micro:bit" and educational visual programming language "Scratch." There are four game making projects for learning, and undertaking these projects allows you to learn how to do programming.
The price is 5,000 yen (about 47 dollars, available in limited quantity). There are also teaching materials for customers who already own micro:bit, which costs 2,600 yen (about 24 dollars). Also, there is a PC for learning that uses RaspberryPi called "My PC Starter Kit," which costs 50,000 yen (about 471 dollars) for the 4GB memory version.
There will be an online study seminar for users who purchased Tsuku-Kit as well. It will be held on September 20 from 10:00 a.m. to 12:00 p.m. It is free to participate (a purchase or reservation of Tsuku-Kit is required).