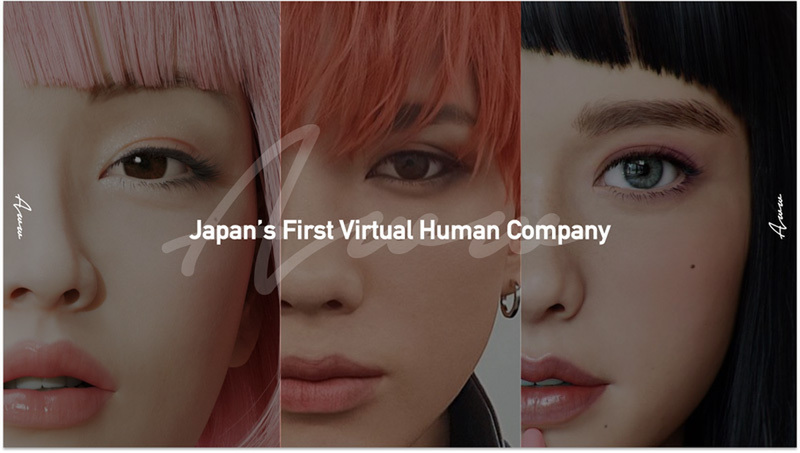 On September 3, Aww announced that they had raised ¥100,000,000 (approx. $940,000 USD) from Coral Capital in their seed round.
The company is Japan's first "virtual human company," and since 2018 they have produced a variety of virtual humans (characters created with super photorealistic 3DCG), such as "imma," "plusticboy," and "Ria." To produce the world's highest quality virtual humans, they developed the MASTER MODEL, their base technology optimized for creating virtual humans. Rather than only producing their own virtual humans, they also actively collaborate with partner businesses and public figures to produce virtual humans for them.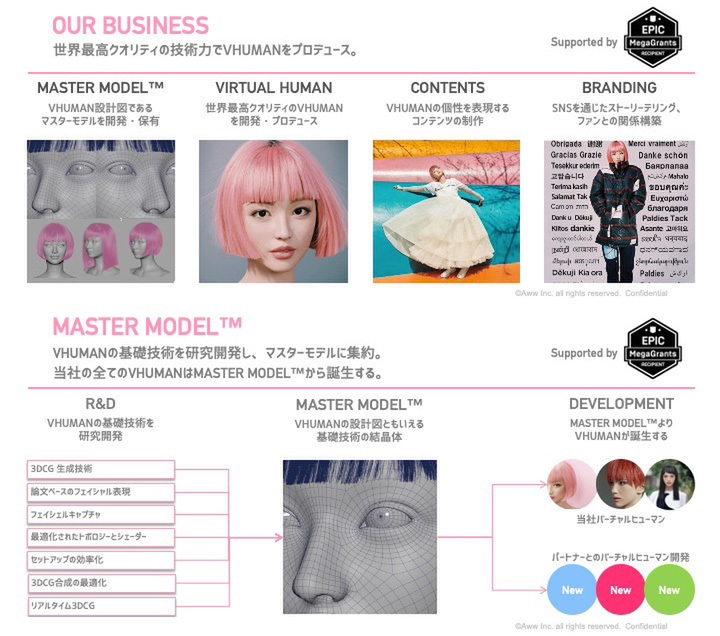 In addition to producing virtual humans and creating content related to virtual humans, since April 2020 they have used the MASTER MODEL to develop, operate, and produce virtual humans for companies they have entered into partnerships with.
They have spurred the creation of new businesses, both individually and through partnerships, in new fields related to virtual humans, such as 5G, XR, AI, and digital transformation; they are also actively involved in the development of "real-time 3DCG," which allows for the movement of 3DCG in real time, as well as digital fashion, and the development of virtual humans using AI and 5G.