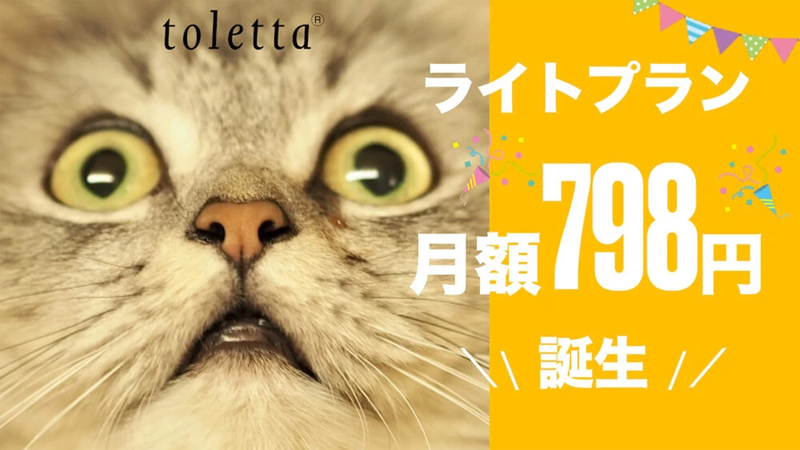 On September 1, the smart litter box toletta began offering its new Light Plan for a monthly fee of ¥798 (~7.5 dollars).
The toletta is a smart litter box that lets you manage your cat's health by automatically measuring its weight, the number of times it uses the toilet, and the volume of its urine. toletta says that it began to offer its easy-to-use, low-price monthly plan because of a growing demand for pets due to the coronavirus and a growing desire for ways to manage pet health at home.
toletta operates on a "Saas Plus a Box" model that consists of the initial cost of the toilet itself plus a monthly subscription fee. The new Light Plan provides the minimum functionality needed for toilet checks at home. The plan keeps costs low and allows additional cats to be registered for no extra fee.
Furthermore, to commemorate the launch of its Light Plan, the company is currently running a campaign where a staff-curated collection of cat goods (worth ¥3,000 or ~$28) called the "Wonderful toletta Post" will be given away to users toletta users. Ten winners will be selected from among those who post pictures of the toletta and their cats on social media (for campaign details, see news release).