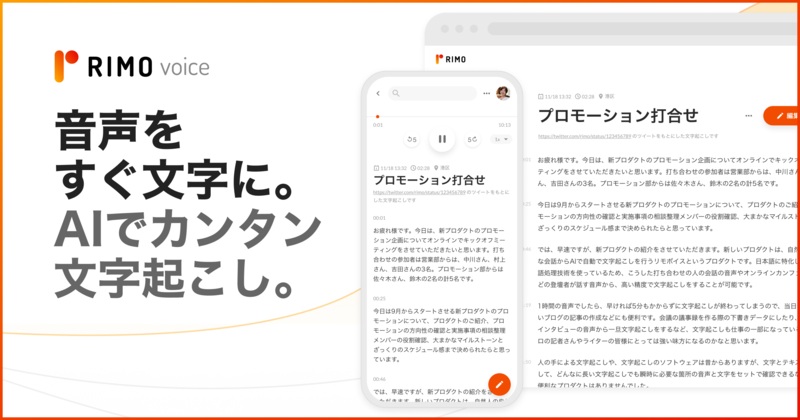 On September 1, Rimo announced the release of "Rimo Voice," an AI transcription service specialized in the Japanese language.
It can transcript Japanese naturally, including punctuation marks. Expected uses include making meeting records, conversation records, and making transcriptions of interviews. It can turn an hour of audio into letters in about five minutes.
The company says you can create transcription data by recording audio from a PC/smartphone browser or by uploading an existing audio data.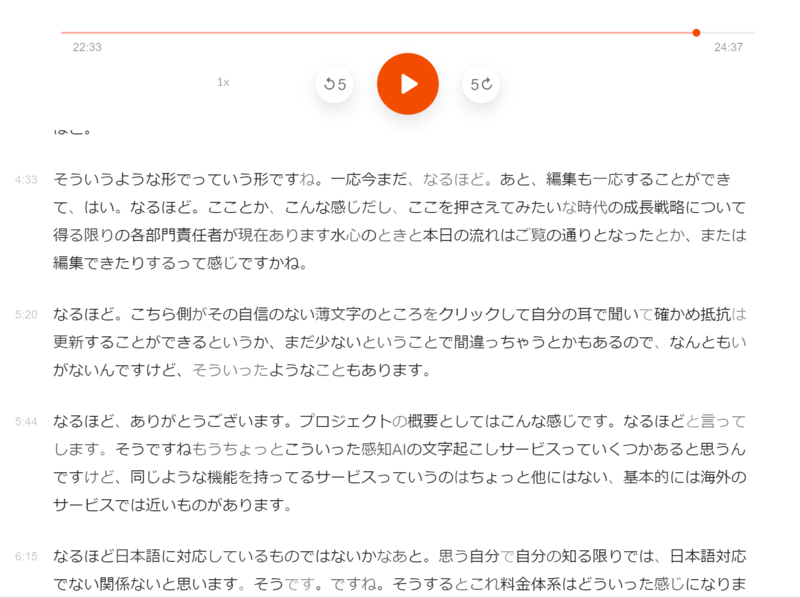 Also, the audio data and the transcription data are linked, and by selecting letters, you can hear the audio of that exact corresponding part. In other features, you can easily share the transcription data with a URL, and the users can fix the transcription data themselves.