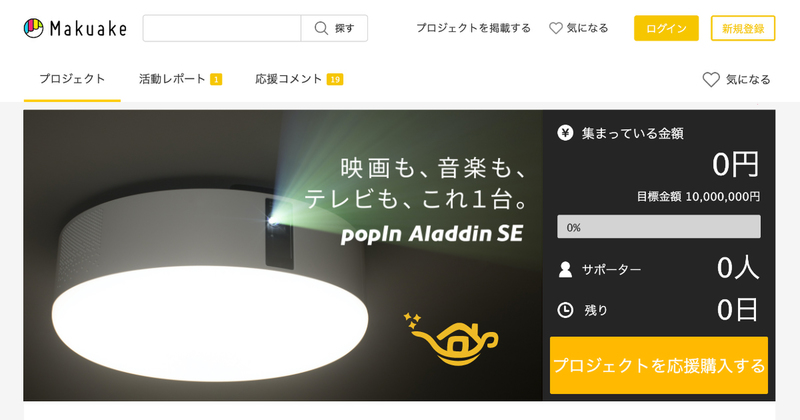 On August 28, Popin started crowdfunding at Makuake for "popIn Aladdin SE," a low-priced version of the "popIn Aladdin SE" projector with integrated room light.
popIn Aladdin is a ceiling light integrated with a projector loaded with diverse entertainment. It has a projector, speaker, and ceiling light all in a single unit. It can be easily installed in bedroom where you can enjoy the projected entertainment or spend a memorable time with your kids.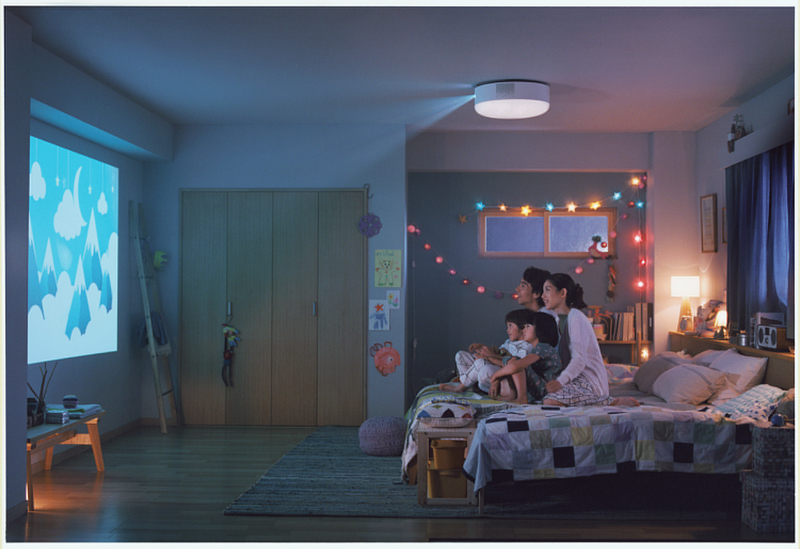 The popIn Aladdin SE has the same shape as the original popIn Aladdin that received crowdfunding in 2018. The resolution has been improved to full HD and a few other specifications such as the lumens have been changed to lower the price.
The LED ceiling light provides enough light for a eight-tatami mat room. The intensity and color tone can be adjusted. The projector uses a single-panel DLP system, and the projection angle can be adjusted up or down by 0˚ to 18˚. Trapezoid correction is possible up to 40˚ horizontally and 40˚ vertically.
While the regular price is ¥74,800 (about USD706), the project will start with a limited edition of 5,000 units priced at ¥59,800 (about USD565). In addition, a limited edition of 1,000 units will be sold together with the Pixela TV tuner "XIT-AIR110" for ¥73,600 yen (about USD695) instead of the regular price of ¥90,600 (about USD855). (Limited editions to be delivered by the end of October, and the regular product release will be within this year).
*Crowdfunding requires your own judgment for making any investment.