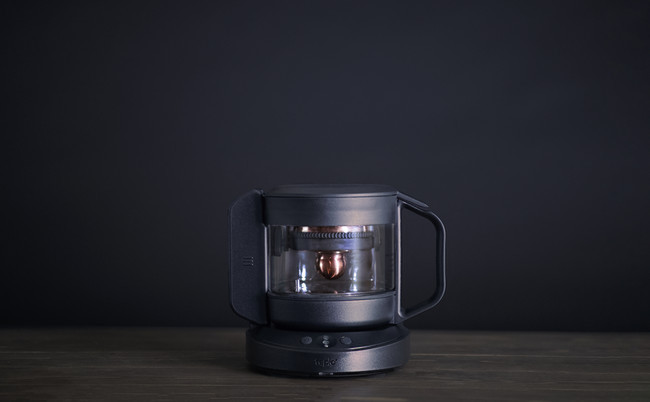 On the 26 of August, Load&Road announced the launch of a smart teapot, the Teplo Teapot. It will be available on the official Teplo website from August 29, as well as in select shops and department stores in Japan and the United States. The price is ¥27,500 (about $260).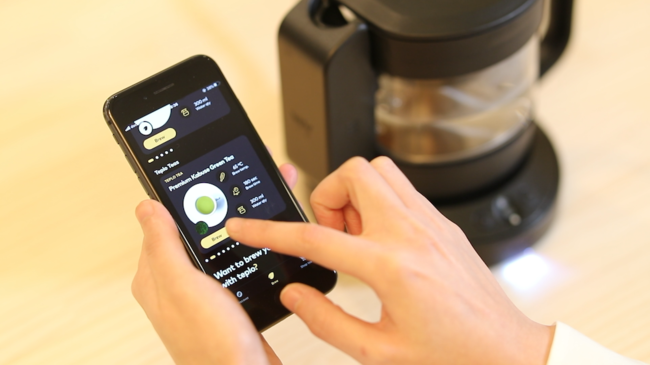 The Teplo Teapot works with a smartphone app to automatically brew your tea. The app features a tea database with the best brewing conditions for each type of tea. You can set the optimal temperature, brewing time, and brewing method simply by selecting which tea you want to drink. This way you can easily enjoy the authentic aroma and taste of your tea.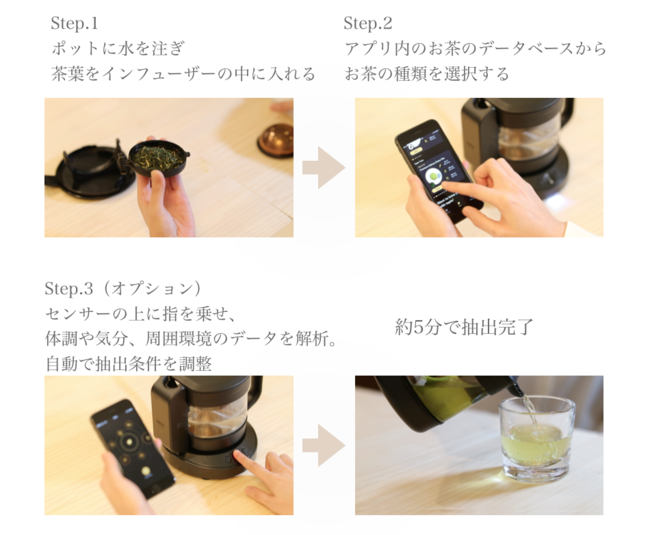 There are currently 20 official Teplo types of tea in the tea database, including Japanese tea, black tea, Chinese tea, and Taiwanese tea, with more to be added in the future. Furthermore, you can add your own brewing conditions for non-Teplo teas.
In addition, a "Personalized Brewing " function was implemented. It uses six built-in sensors to analyze your physical condition and mood to brew the best tea accordingly. For example, it can make tea with more bitterness and caffeine by brewing it at a higher temperature and longer time span than usual for those who are still drowsy in the morning, while brewing a sweet and tasty tea at a lower temperature for tired people.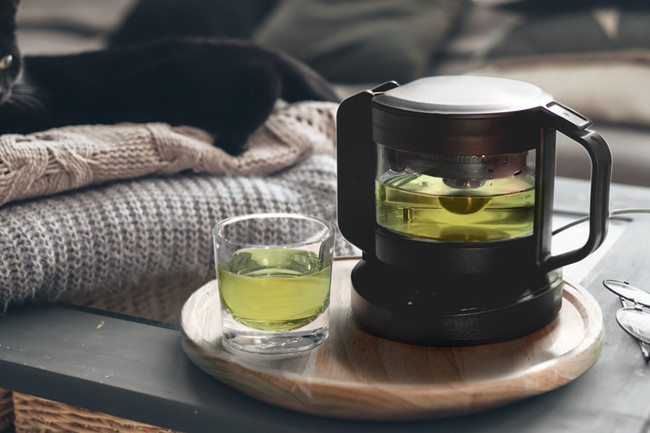 The product was designed by designer Hiroaki Nishimura. His goal was to create a stylish design that fits today's lifestyles and makes you want to keep it close to you even when you're not using it, enhancing it as a product with its brewing functions and simplicity.
The capacity is around 350ml. Size (including the power base) and weight: approx. 200 mm (width) x 200 mm (depth) x 200 mm (height) x 850 g (weight). The teapot comes with a 2-pack set of official tea leaves.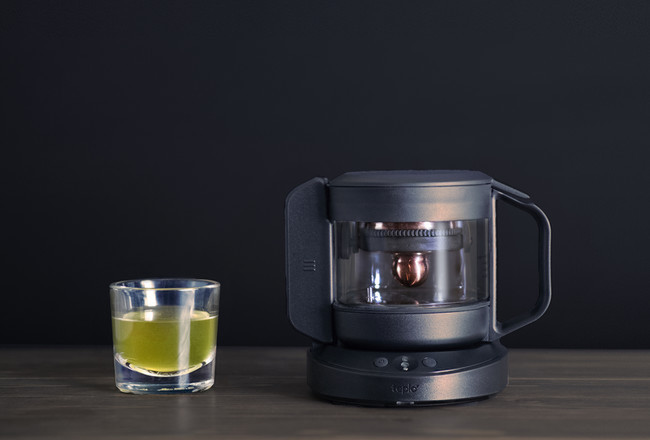 Teplo Glasses, which were created from a desire to make the best-tasting tea from the Teplo Teapot, will also be sold separately. Their price is ¥1,650 (about $15.7).
They have a thin and a wide top, which you can use for drinking tea at different temperatures. Its capacity is around 150ml. Size and weight are approx. 75mm width x 80mm in diameter, around 380g.