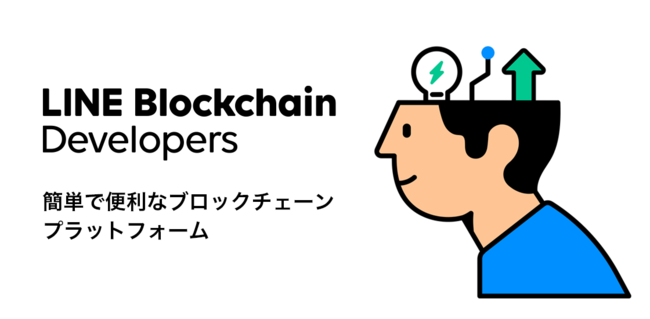 LVC and Line Tech Plus announced on August 26 that they have launched the blockchain service development platform "LINE Blockchain Developers" and the digital asset management wallet "BITMAX Wallet."
LINE Blockchain Developers is a development platform that allows developers to build blockchain services easily and efficiently using LINE's proprietary blockchain "LINE Blockchain." It is possible for developers to introduce blockchain technology to existing services to build unique token economies.
By utilizing the main features of this platform, companies will be able to issue unique tokens, convert in-game assets such as characters, items, and currencies into tokens, enhance the transparency of the transaction history of users, and monetize data. The development environment is a web-based developer console hosted by "LINE Developers," the web portal that caters to LINE developers.
In addition, transactions involving tokens and items in services developed using LINE Blockchain Developers can be verified on "LINE Blockchain Explorer."
BITMAX Wallet is a blockchain wallet for the management of digital assets. By making it possible for users to collectively manage their digital assets such as tokens and items in blockchain services, they will be able to utilize various blockchain services with a single wallet.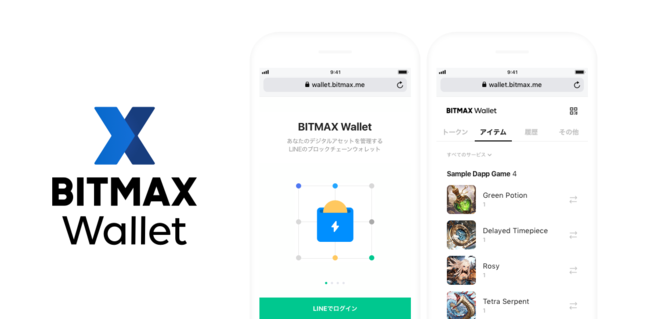 It is believed that the complicated configuration process and tedious management of previous versions of blockchain wallets are a reason why blockchain services are not more popular. BITMAX Wallet can be created immediately as long as the user possesses a LINE ID, and it allows the user to easily send digital assets to their friends on LINE or exchange these assets with them as assets are linked to the LINE ID of each individual.