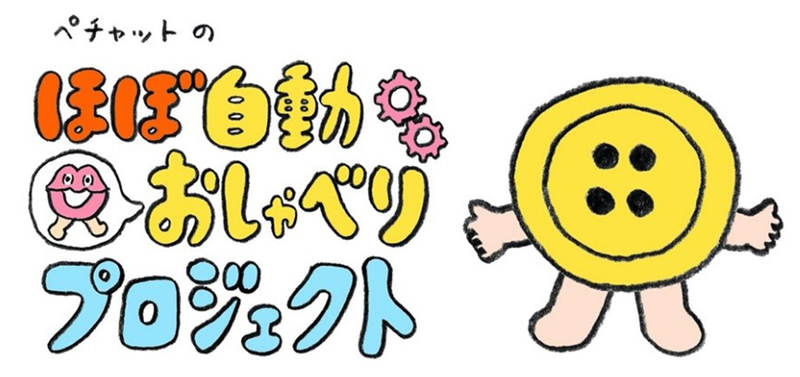 On August 8, Hakuhodo announced that they had begun research and development of an automated conversation tool for the button-type speaker, Pechat As part of the first stage, a new function called "Raku Raku Mode" is being offered whereby you can create a conversation just by choosing from the dialogue offered.
Pechat is a button-type speaker than has been on sale since December 2016. It can be attached to a stuffed toy to enable wireless calls. There have been simple automated conversation modes until now, but with the use of the latest technology such as voice and emotion recognition, in addition to scenario writing, the aim is said to be the realization of automated conversation which doesn't require the use of detailed applications.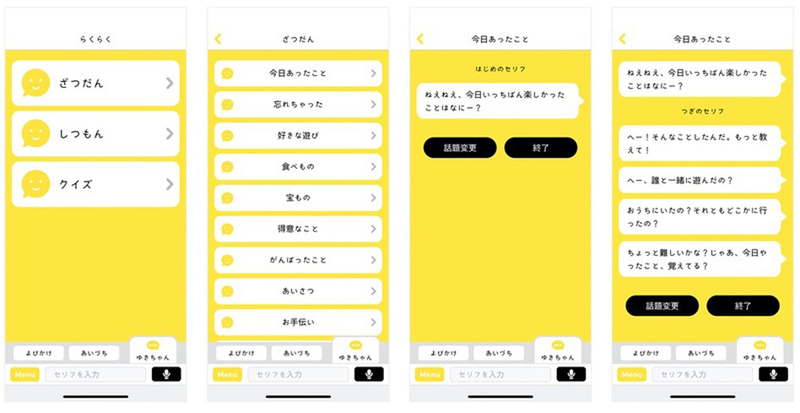 The new function, Raku Raku Mode, has 10-15 types of conversation scenarios registered for each of three categories: chatting, questions, and quizzes. Pechat users can make use of this just by updating the specialist app for free (currently only offered for iOS; Android support planned from September).
In addition, a project website, "Pechat near automated chat project", has been made public. In addition to an explanatory manga that introduces functions that are being researched and developed, there is content called "Fortune telling: our children three years from now", which forecasts how one's children will have grown three years from now.