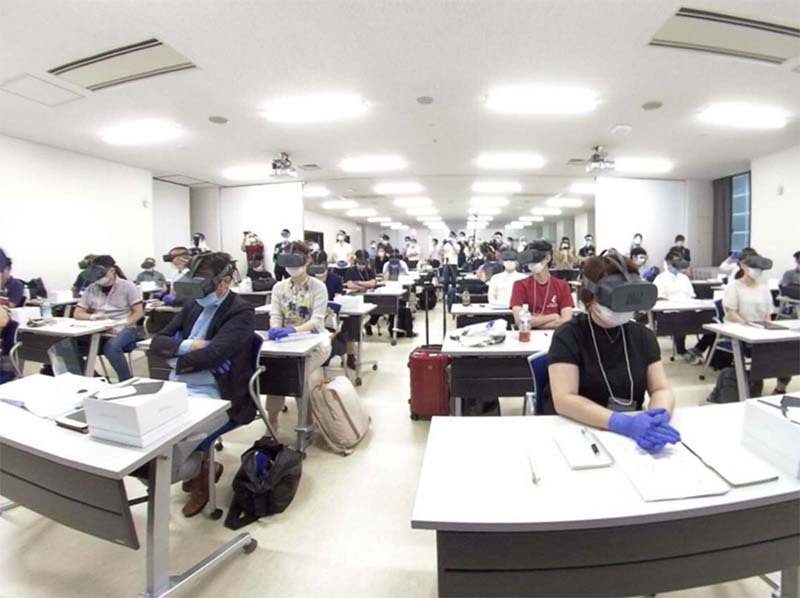 On August 17, Jolly Good announced its Multi-Connection Remote VR Clinical System. The new system is designed to enable VR-based clinical training without physically gathering in one place.
As an initial step, Jolly Good is collaborating with Nippon Medical School to conduct remote clinical lessons online using a VR system. The lessons are intended for medical students at home who cannot go to universities or hospitals due to the impact of the novel coronavirus.
The company is also collaborating with the Japanese Society for Emergency Medicine for the medical industry's first remote VR medical seminar. Titled "New Approaches in VR Clinical Training: Frontiers of Lifesaving and ECMO Education in the Coronavirus Era," the seminar will be held on August 27. The seminar will connect a venue with seven hospitals across Japan using the company's Multi-Connection Remote VR Clinical System. Dr. Takayuki Ogura and Professor Shoji Yokobori will serve as lecturers. Dr. Ogura is a leading expert on ECMO and Director of the Emergency and Critical Care Center at Saiseikai Utsunomiya Hospital. Professor Yokobori is a professor at Nippon Medical School who has worked with Jolly Good to develop medical VR technology. Kokushikan University will host the venue, while doctors and nurses at seven hospitals in Aichi, Osaka, Kyoto, Fukuoka, Ibaraki and Toyama will provide online clinical training using VR.
The remote multisite VR medical seminar (the 23 Congress of the Japanese Society for Emergency Medicine) will be held on the Setagaya Campus of Kokushikan University from 2:00pm to 3:30pm on August 27th. The content of the seminar and video of the remote locations involved will be broadcast as a webinar. The company is accepting applications to participate from people who are considering introducing the Multi-Connection Remote VR Clinical System for academic conferences or seminars.