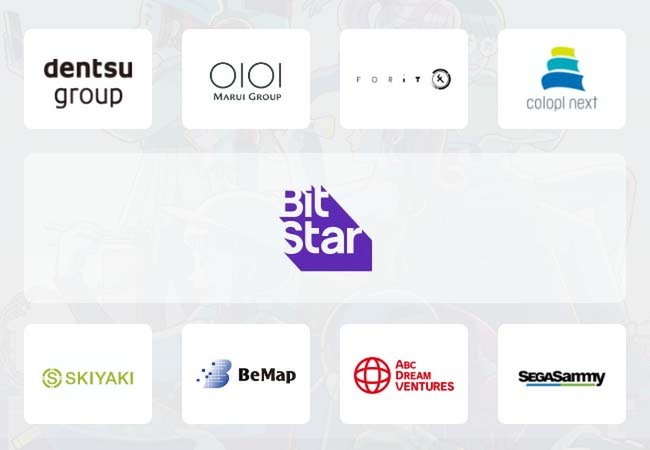 BitStar announced that they raised a total of ¥1,000,000,000 (approximately $9,480,000) through fundraising on August 17. These funds were raised through the third-party allocation of funds with the undertakers being Dentsu Group, Marui Group, FORiT, Skiyaki, BeMap, and Sega Sammy Holdings, as well as the existing shareholders of Colopl Next and ABC Dream Ventures.
BitStar is a company that is developing "BitStars," a production service for creators, along with content production projects and influencer marketing services. Thanks to this fundraising, BitStar has entered into strategic partnerships with major companies, and is furthering their business aiming for a mega venture in the context of the content industry, also aiming to achieve their mission statement which is to "Create industries and culture that will last 100 years into the future."
Their strategic partnership with Dentsu Group involves forming a business partnership with Dentsu's consolidated subsidiary, Dentsu Public Relations, for social media branding. Furthermore, their partnership with Marui Group involves advancing with the creation of a "shop that does not sell" that focuses on hands-on experiences and sympathetic responses. Bitstar's partnership with Marui Group is centered around coordinating BitStar's contents including VR/VTuber operations with Marui Group's anime, store, and financial technology operations.