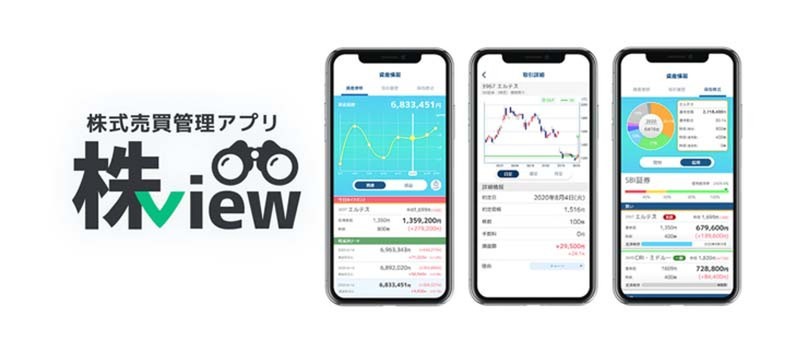 Tecotech released their stock trading management fintech app "Kaview" (iOS/Android) on August 6.
The service is aimed at individual investors, and allows for one-stop management and record analysis of multiple accounts. Investment information is automatically aggregated, and reviewing the day's activity is simple. Developed from the point of view of an individual investor, the app places an emphasis on ease of use, and the carefully-selected functions were implemented with attention to aesthetics. Visualization allows investors to observe their own weaknesses and strengths, and provides everything from trading evaluation to investment support (Does not offer investment advice. This is not a service that carries out trades for users, but is specialized for management and analysis).
Contains such functions as a visual representation of the change in asset value from the day of registration, a display of held stocks (in-kind/margin), and a detailed display of trading history. The app is supports domestic Japanese stocks (specific accounts), and the supported brokerage firms are SBI Securities, Rakuten Securities, and au Kabucom Securities (Support for additional firms is planned).
Download and basic use is free. Purchasing in-app points allows access to paid functions.