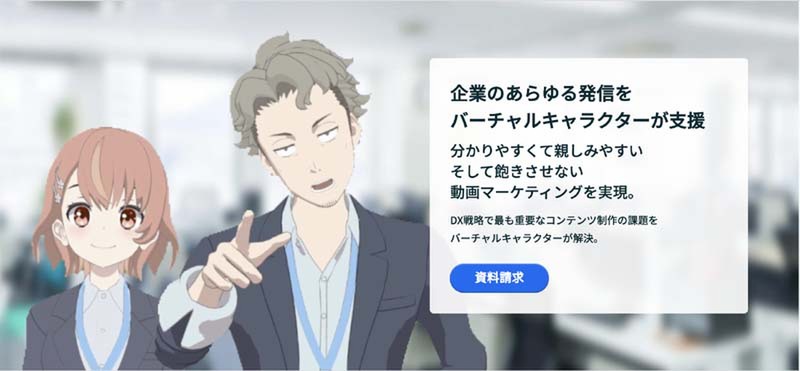 On July 29, CS Link created a virtual character for the DX Cloud Tool "riclink," together with Gugenka. It can be used for promoting video streams of companies.
CS Link's riclink is a cloud tool which digitalizes sales, customer support, and insider information distribution to support companies in spreading various information to their customers. It can be used for various purposes such as sales and marketing, recruitment info, internal manuals, in-house training, and many others. Gugenka is a specialized team owned by CS Reporters which uses advanced contents such as VR/AR/MR for the sales and R&D of digital goods such as Japanese anime shows.

Additionally, for promotions aimed at general consumers, the expressions and use of language unique to virtual characters would be easily acceptable, while comments that would normally cause problems if a person said it could be more tolerable and even humorous if voiced out by a character, and this approach is particularly effective when targeted at the younger generation.