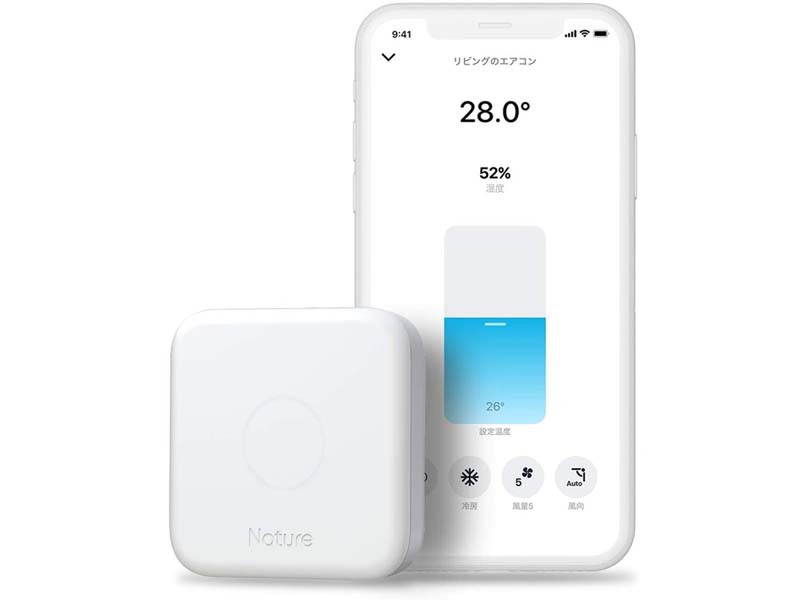 On August 5, Nature released Nature Remo 3, a third-generation remote that allows easy deployment.
Nature Remo is a smart remote that allows users to collectively operate and manage existing home appliances using a smartphone app. Users can also link it with a smart speaker to operate home appliances through voice. Nature Remo 3 is a new model that is equipped with Bluetooth Low Energy and also has a smaller and lighter body than the existing products. Initial settings can also be done with ease.
The product has improved and more accurate sensors. It is now possible to automatically operate home appliances according to the user's lifestyle by combining features such as the timer, GPS, temperature, humidity, illuminance, and motion detector. Users can also link it with Robit's alarm curtain "mornin' plus" to automatically open and close curtains.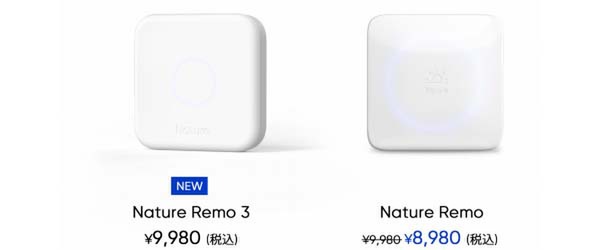 Compatible with general home appliances that can be operated via infrared or Bluetooth Low Energy. For iOS 12 or later and Android 6.0 or later. Price is 9980 JPY (approx. 95 USD). Current Nature Remo model price also revised from 9980 JPY to 8980 JPY (approx. 85 USD).

Related article:
Visualize household power consumption with Nature Remo E lite