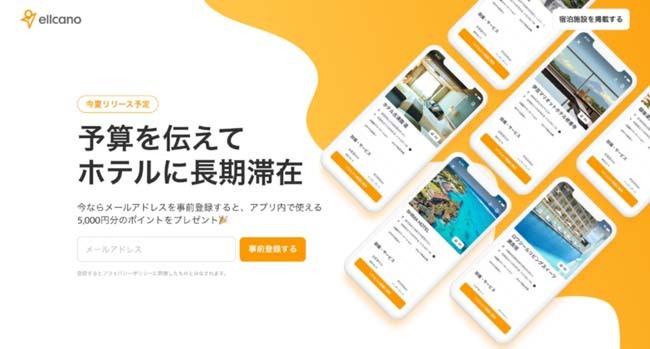 On August 4, Cansell opened advanced registrations for Ellcano, a lodging reservation request app that specializes in extended stays.
Cansell designs, develops and operates accommodation-related internet services. The company's Cansell service allows users to buy or sell lodging reservations that the original guest wishes to cancel, while its Cansell Partner Program provides management support for lodging facilities.
With the Ellcano lodging reservation request app, users can request a specific rate and other conditions directly from the lodging facility before booking accommodations for extended travel, business trips or vacations. Because extended stays tend to be expensive, accommodation costs are often an issue for guests. Conversely, lodging facilities are often willing to provide their services at a somewhat lower price when guests intend to stay for extended periods.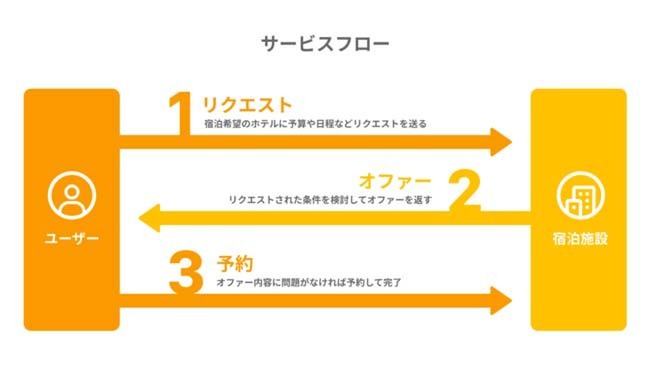 By allowing potential guests to request a price and other desired conditions directly from the lodging facility, the Ellcano app facilitates extended stays with rates and conditions that satisfy both parties. Ellcano specializes in extended stays of three nights or more. Users can convey their budget to lodging facilities before making a reservation. (The user may not be able to stay at their desired rate if that rate is too low or no appropriate rooms are available.) Similar to moving quote comparison services, people searching for accommodations can request rates from multiple facilities at once.
The service is set to begin in September 2020.

Related article:
Cansell is a service to sell unneeded hotel reservations to another party. The listing fee is now free for March hotel reservations