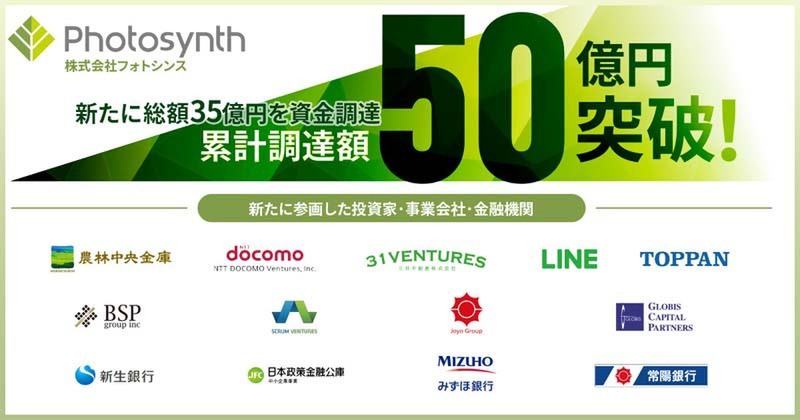 Photosynth announced on August 4 that it has raised a total of ¥3.5 billion (about $33.1 million) in new funding. It also announced the Akerun Access Intelligence authentication base and the new Akerun Visitor Management System service, which are intended to facilitate the transition to a keyless society.
The company is the developer of products such as Akerun Pro, an aftermarket smart lock compatible with thumb turn locks, and Akerun Controller, which is marketed to offices and offers compatibility with electronic locks and automatic doors. The capital was raised through a third party allotment, with subscribers including Norinchukin Bank, NTT Docomo Ventures, Mitsui Fudosan's CVC fund (managed by Global Brain), LINE Ventures, Toppan Printing, BSP Group, Scrum Ventures, Joyo Industrial Research, and existing shareholder Globis Capital Partners, as well as loans from Shinsei Bank, Japan Finance Corporation, Mizuho Bank, and Joyo Bank. The latest round of ¥3.5 billion, which includes previously unannounced fundraising, brings the company to a total of ¥5 billion (about $47.3 million) in capital raised.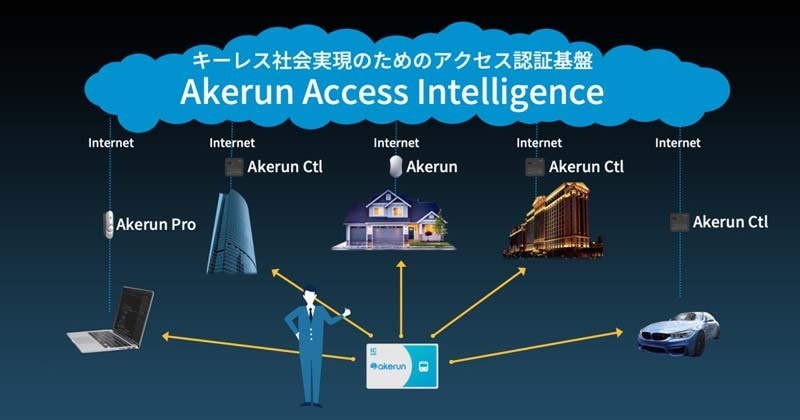 Their new strategy is represented by the Akerun Access Intelligence access authentication base, which builds on the existing Akerun products offered for offices and facilities, combining a user's typical unique physical ID, such as their mass transit IC card, smartphone, or employee ID/access card with digital ID like their email address and telephone number to create an Akerun User ID that is registered on the cloud. It is an effort to facilitate the transition to a keyless society, with the aim of improving convenience and security for users by using their Akerun user ID in a wide range of private and business settings, including offices, buildings, hotels, and homes.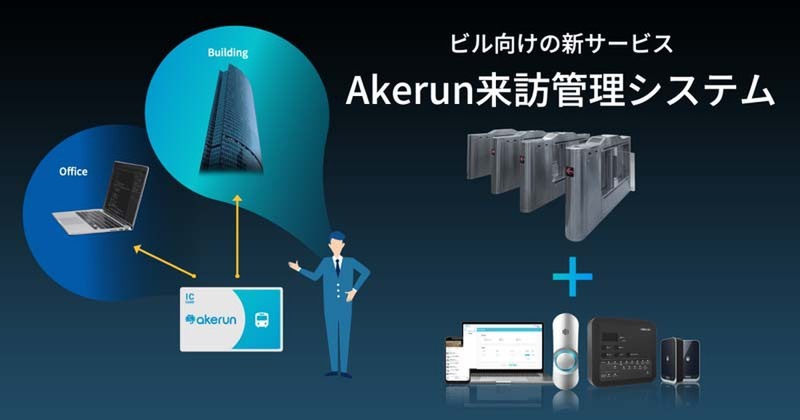 The new service to promote Akerun Access Intelligence, Akerun Visitor Management System, is a successor to the Akerun Access Management System service currently offered to offices and other facilities. Registering mass transit IC cards or other commonly carried documents as an Akerun user ID maintains the security of a personal ID, while enabling smooth and secure access through security gates. Proof-of-concept trials for Akerun Visitor Management System have begun at Mitsui Fudosan's new offices.

Related article:
Akerun access control system to be lent to medical institutions and local governments free of charge to aid in fight against coronavirus